This is not a post any of us ever wanted to have to write. Aaron Allston, prolific Star Wars author and all-around awesome human being, passed away last night after apparent massive heart failure.
It's safe to say that without Aaron, many of us wouldn't be SWEU fans. It's also safe to say that several of us wouldn't have stayed SWEU fans without Aaron. No matter what he was writing, he had the ability to make you laugh and cry, sometimes on the same page, and then make you laugh through those tears. He created some of our most favorite characters, some of the SWEU's best moments, and kept it fun through dark times. Several of us name Starfighters of Adumar as our favorite SWEU book of all time.
Aaron was a presence at many conventions, including Celebration and Dragon Con, where he ran writing workshops with Mike Stackpole. I participated in several of his seminars; not only was the man a great writer, but he was a great teacher, too. He always treated everyone like a friend, whether you'd known him for ages or had just approached him to ask him to sign one of your books. Aaron also contributed to several of my favorite panels at Dragon Con, where he had the audience in stitches. As Timothy Zahn said last night on Facebook, "The Aaron, Mike, and Tim show, as we called it, has come to a sad close."
Brian and I had the honor of interviewing Aaron on the podcast, only our second interview (after Stackpole, fittingly), and were quite nervous to do so. He put us at ease and, needless to say, the interview ended up being informative and full of laughter. Probably my favorite interview we've ever done.
Star Wars will not be the same without Aaron Allston. Yub Yub, Commander. The Wraiths are flying in formation in your honor today.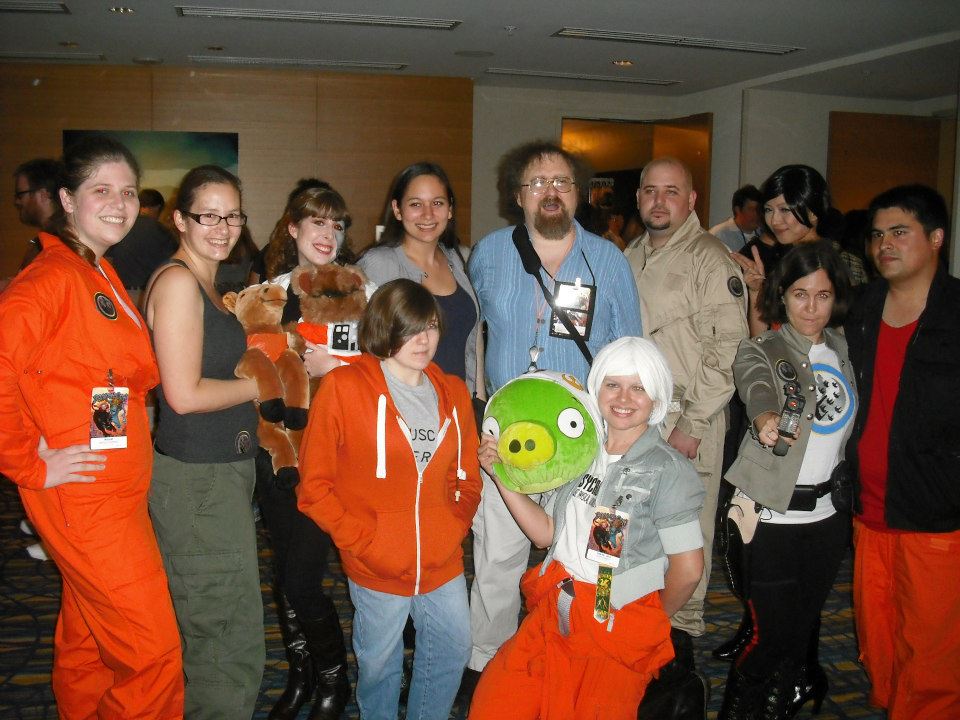 edit: Brian posted his own thoughts here.