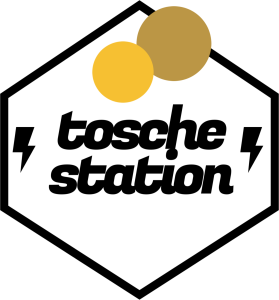 Play in new window
|
Download
Its five years of Marvel movies this week on Tosche Station Radio!
Kicking off the show, the hosts discuss What's New on the Blog. The tension in Nanci's Thrawn Trilogy retrospective is off the charts. Shoshana started her Jedi Apprentice retrospective! In Rebels news, Nanci reviewed "Out of Darkness" and Brian reviewed "Empire Day." Bria reviewed Mockingjay and told us why Bria Tharen needs to be in Rebels.
Fixer's Flash features Nanci writing, Brian failing to purchase video games, and Bria costuming. Surprise surprise.
This week Deak's Dirt starts with a Hollywood Reporter article on the security surrounding The Force Awakens. Solicitations for Marvel's Darth Vader comic, which arrives in February. The Princess Leia miniseries will debut in March, and the Star Wars comic will be the first to arrive, in January. According to Tracy Cannobio at Lucasfilm, Rebels will go on hiatus next week and will return on January 5. Check out this AWESOME Celebration Anaheim video!
When are we going to see a trailer for The Force Awakens? Who knows, but we discuss it on Biggs Bull$#*@ anyways.
Marvel announced a bunch of movies, and Bria joins us to discuss them on Camie's Concerns this week. There's a whole lot of stuff to be excited for!
Tosche Station Radio is the official podcast of Tosche-Station.net and a part of Majestic Giraffe Productions. If you like what you hear, please leave a review on the iTunes Music Store. We can also be found on Facebook and Twitter.
Nanci and Brian are the co-founders and writers of Tosche-Station.net. You can find Nanci on Twitter with the handle @Nancipants and you can find Brian with @LaneWinree.
This podcast has been brought to you in part by Her Universe and Audible.com
.