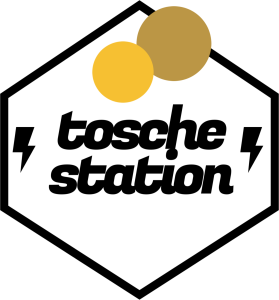 Play in new window
|
Download
It's the news, ratings, and Rebels on this episode of Tosche Station Radio.
Kicking off the show, the hosts highlight what's New on the Blog. Shoshana gave us her recap of Geek Girl Con 2014. Bria reviewed Tarkin by James Luceno. This week's installment of Nanci's Heir to the Empire retrospective visited Bpfassh and Dagobah. Brian reviewed Fighter Flight, the latest episode of Rebels. Shoshana live tweeted the Pink Five saga. Nanci reviewed Servants of the Empire: Edge of the Galaxy by Jason Fry
Fixer's Flash sees Nanci reading Servants of the Empire: Edge of the Galaxy, a new series by Jason Fry. Brian wrote a Rebels fanfic.
This week's Deak's Dirt starts with some new Tarkin excerpts on the Star Wars Books Facebook page, and Issue 153 of the Star Wars Insider will contain another excerpt, as well as some artwork. Marvel solicits Star Wars #1 with a fantastic variant cover, which is an homage to the original Marvel Star Wars #1. There's a sneak peek of Vader's appearance in ABC's airing of Spark of Rebellion. And finally in the most anticlimactic rumor ever, Matthew Stover is not writing a new Star Wars book.
Biggs' Bull$#@* hears rumors that Episode VII is wrapping up filming shortly.
Rebels is the theme for Camie's Concerns this week. The hosts discuss the ratings issue and wonder if the timeslot and channel may have something to do with it. Later they review the episodes that have aired thus far.
Nanci and Brian are the co-founders and writers of Tosche-Station.net. You can find Nanci on Twitter with the handle @Nancipants and you can find Brian with @LaneWinree.
This podcast has been brought to you in part by Her Universe and Audible.com
.