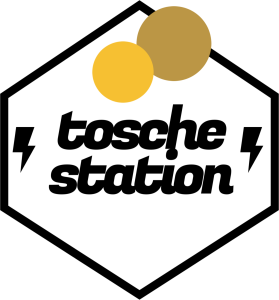 Play in new window
|
Download
The hosts and Bria review A New Dawn by John Jackson Miller in this all new Tosche Station Radio
Fixer's Flash starts with Nanci reading a whole bunch of books, both the hosts going to a Disney-themed Halloween party, and finishes with Bria working on more cosplay.
In Deak's Dirt, Artoo and Threepio are set to appear in Rebels. Speaking of Rebels, don't forget the first episode premieres on Disney Channel on October 3, BUT you can watch it on September 29 with a cable subscription. Disney CFO says Disney will follow the Marvel lead Clone Wars news is being teased this week. What could it be?
Bigg's Bull#*$& kicks off with the MILLENNIUM FALCON. Meanwhile at Greenham Common: set pictures. EW has a nice interview with Anthony Daniels
This week on Camie's Concerns, Bria joins us to review and get into a spoiler-filled discussion of A New Dawn by John Jackson Miller. If you haven't read the book yet and are looking to avoid spoilers, you may want to skip this.
Tosche Station Radio is the official podcast of Tosche-Station.net and a part of Majestic Giraffe Productions. If you like what you hear, please leave a review on the iTunes Music Store. We can also be found on Facebook and Twitter.
Nanci and Brian are the co-founders and writers of Tosche-Station.net. You can find Nanci on Twitter with the handle @Nancipants and you can find Brian with @LaneWinree.
This podcast has been brought to you in part by Her Universe and Audible.com
.