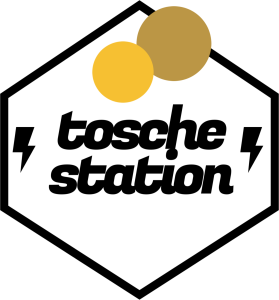 Play in new window
|
Download
Bria joins us this week to preview Tosche Station's presence at Dragon Con 2014.
Kicking off the show, the hosts highlight What's New on the Blog. Bria reviewed Darth Maul: Son of Dathomir #4 and The Serpent's Head by Bryan Young. We started a new column called So You Want to Go to Disney World, and covered Space Mountain and Mission: Space.
In Fixer's Flash, the hosts are still watching Friends. Brian's been reading A New Dawn and Nanci's reading through The Serpent's Head. Bria's been busy getting costumes ready for Dragon Con (more later) and getting ALL the reviews written.
Deak's Dirt starts with two new Rebels shorts: The Machine in the Ghost and Art Attack. Rebels will premiere October 3 on Disney Channel with a one-hour movie called Spark of Rebellion. The regular series starts October 13 on Disney XD. In lit news, a new blurb was released for the upcoming Ventress/Voss book.
This week in Biggs' Bull$#!*, Nanci takes issues with one of the most persistent and annoying rumors out there: Luke Skywalker's been held captive for 30 years?
Camie's Concerns dives into Dragon Con, where you can find us, and the panels and events you should catch.
Wrapping up the show, the hosts field questions in Ask Us Anything.
Tosche Station Radio is the official podcast of Tosche-Station.net and a part of Majestic Giraffe Productions. If you like what you hear, please leave a review on the iTunes Music Store. We can also be found on Facebook and Twitter.
Nanci and Brian are the co-founders and writers of Tosche-Station.net. You can find Nanci on Twitter with the handle @Nancipants and you can find Brian with @LaneWinree.
This podcast has been brought to you in part by Her Universe and Audible.com
.