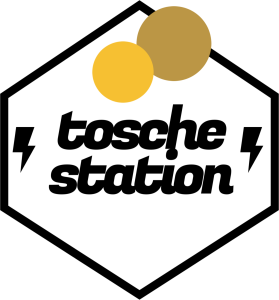 Play in new window
|
Download
It's news from San Diego Comic Con and around the web on this episode of Tosche Station Radio!
Kicking off the show, the hosts highlights What's New on the Blog. Bria reviewed Darth Maul: Son of Dathomir #3, Star Wars Legacy #17, Rebel Heist #4. She also penned a column discussing her hopes for the new Leia comic. Stay tuned, we have an ongoing column discussing geeky travel tips and trivia in the Orlando area.
In Fixer's Flash, the Friends marathon continues. There was also a whole bunch of movie action as the hosts saw Dawn of the Planet of the Apes, the LEGO Movie, and Guardians of the Galaxy.
Strap in, Deak's Dirt is going to be a long one this week. Jason Isaacs IS the Inquisitor.No release date, but we did get twonew Rebels trailers.Hera and Sabine action figures on display at SDCC. Finally, the first seven minutes aired on Disney XD Monday night and is now available for your consumption online. In Expanded Universe news, At SDCC an Untitled Ventress/Vos novel by Christie Golden was announced.Previous announced books were also discussed. Del Rey has released a preview of the first 7 chapters of A New Dawn. Marvel announced three new Star Wars titles. John Jackson Miller wins the Scribe Award for Kenobi. Much deserved. Congrats! The Clone Wars soundtrack is coming says Kevin Kiner. Disney is planning a "significant presence" for Star Wars in the parks.
In Biggs' Bull$#!&, JJ Abrams posts another video and there's an X-WING!!! Badass Digest gave us the horrible "falling hand" rumor.Episode VII is currently filming in Skellig Michael and Mark Hamill and Daisy Ridley are on set! Harrison Ford is walking without his cane. Hallelujah!
Tosche Station Radio is the official podcast of Tosche-Station.net and a part of Majestic Giraffe Productions. If you like what you hear, please leave a review on the iTunes Music Store. We can also be found on Facebook and Twitter.
Nanci and Brian are the co-founders and writers of Tosche-Station.net. You can find Nanci on Twitter with the handle @Nancipants and you can find Brian with @LaneWinree.
This podcast has been brought to you in part by Her Universe and Audible.com
.