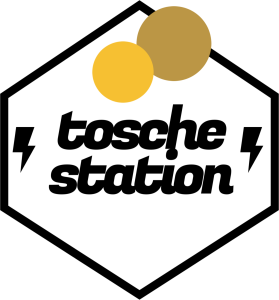 Play in new window
|
Download
On this episode of Tosche Station Radio, we talk Dragon Con and the best Star Wars fan programming in the whole convention landscape.
Kicking off the show is Fixer's Flash. The hosts have kept busy with rewatches of 90s era television and the World Cup. They saw Dawn of the Planet of the Apes and the verdict? Go see it. Go see it now. Weird Al is still a genius and he proves it with new parodies: Tacky & Word Crimes.
Deak's Dirt starts with book news as The Star Wars lit sampler from Del Rey released on Amazon. In comics, Marvel will be reprinting their classic comics in an all-new hardcover omnibus. There will NOT be an Episode VII panel at SDCC, so don't get your hopes up. Thor! Is now a lady!
In Biggs' Bull$#!*, Karen Gillen's Hair won't be appearing in Episode VII, so put Mara-related rumors related to that to bed. Do we know Daisy Ridley's character name? Maybe, but most assuredly not!
This week on Camie's Concerns the hosts are joined by Star Wars at Dragon Con track runner Brandy Roatsey to discuss the convention, the track, panels, and guests. What sets Dragon Con and the track apart from other conventions? Listen in to find out. If you're already attending, we highlight what events and guests you have to look forward to this year. Want to find out more? Follow Brandy and the track on Twitter.
Tosche Station Radio is the official podcast of Tosche-Station.net and a part of Majestic Giraffe Productions. If you like what you hear, please leave a review on the iTunes Music Store. We can also be found on Facebook and Twitter.
Nanci and Brian are the co-founders and writers of Tosche-Station.net. You can find Nanci on Twitter with the handle @Nancipants and you can find Brian with @LaneWinree.
This podcast has been brought to you in part by Her Universe and Audible.com
.