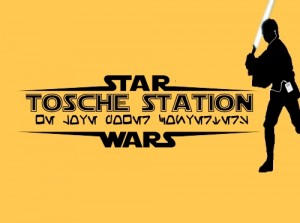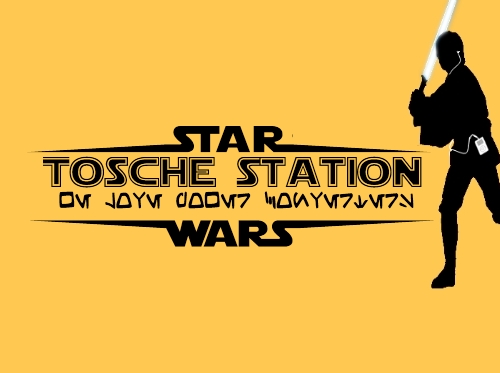 Play in new window
|
Download
It's catching up on the news and rumors on this week's Tosche Station Radio!
Kicking off the show, the hosts highlight what's New on the Blog. Bria reviewed Legacy 13 and The Star Wars #7. Emily reviewed Serenity #3. Emily also called out Wookieepedia for their victim blaming attitude over their April Fool's Joke. Brian tore apart Wookieepedia's half-baked apology. Bria wrote a Winter Soldier themed Marvel comics primer.
In Fixer's Flash, the hosts went and saw Winter Soldier and saw some slightly less geeky films. They also went to Megacon and somehow squeezed in time to visit the Kennedy Space Center. The Saturn V is big, folks.
Deak's Dirt starts with Celebration Anaheim hosts being announced. Wars Reads Day is returning for a third year. Kevin Hearne turned in his Luke Skywalker novel. Harrison Ford did a Reddit AMA. No, Bennedict Cumberbatch won't be in Star Wars. ABC and Disney will be giving bloggers (not us) a look at Rebels. Karen Gillan's hair might be appearing in Episode VII. Obi-Wan Kenobi wins This Is Madness. Alan Horn says Episode VII is mostly cast and it's being shot now. In addition to The Big Bang Theory, The Goldbergs will be getting its own Star Wars episode. Starwars.com gets a facelift. Finally, Disney Publishing announces four new Star Wars YA books
In Biggs' Bull#*$&, Jeremy Bullock was on a Star Wars panel at SLC Comic Con, and maybe let something slip? Is he in something? Only time will tell. Frequent rumor: Episode VII to return to Tatooine. Related: Is Episode VII filming in Abu Dhabi? Is this the first look at the Episode VII set? Rumor: Dominic Monaghan to play a Jedi? Oxford Educated actress Maisie Richardson-Sellers rumored to be up for role. Based on previous rumors and casting calls, people are saying she might be playing a descendent of Obi-Wan Kenobi. Report: Peter Mayhew is back to play Chewie, EU fans go supernova.
Biggs Bull#*$& goes off the rails to sort of become Camie's Concerns this week as the hosts discuss why Hermit Luke is a bad idea and why a direct descendant of Obi-Wan doesn't make sense either.
Tosche Station Radio is the official podcast of Tosche-Station.net and a part of Majestic Giraffe Productions. If you like what you hear, please leave a review on the iTunes Music Store. We can also be found on Facebook and Twitter.
Nanci and Brian are the co-founders and writers of Tosche-Station.net. You can find Nanci on Twitter with the handle @Nancipants and you can find Brian with @LaneWinree.
This podcast has been brought to you in part by Her Universe and Audible.com
.