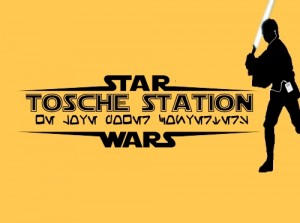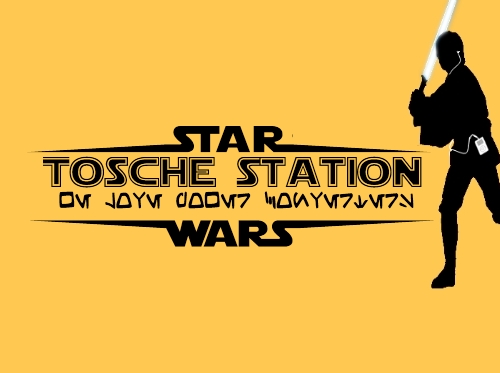 Play in new window
|
Download
On this episode of Tosche Station Radio, it's learning moments from the Expanded Universe.
Kicking off the show, the hosts highlight what's New on the Blog. Bria reviewed Darth Maul: Lockdown the first EU book on the 2014 calendar. In comics, Emily reviewed the new Serenity comic, Leaves on the Wind #1, while Bria reviewed Legacy #11 and The Star Wars #5. Brian reminds everyone to go watch Gargoyles. The Hondo Caravan visited Dathomir and Mortis, broke out of the Citadel and dove underwater with Captain Ackbar. Finally, we talked about Diversity a lot in the past three weeks. Nanci explained why Diversity for Diversity's Sake is not a Bad Thing. Brian deconstructed Four Stupid Arguments Against Diversity. Bria discussed Diversity Among the Stars (And the Royals of Alderaan).
On Fixer's Flash, the hosts weren't up to much geeky stuff thanks to both Bowls of the Super and Puppy variety. They are planning to go see a sing-along version of Frozen.
Deak's Dirt starts with Christie Golden reminding us that Sword of the Jedi is on hold. Episode VII stuff: According to USA Today, JJ Abrams says the script is done and filming is slated to begin May.  Carrie Fisher told TV Guide that she, Mark, and Harrison will begin work in March or April. Rumor – Judi Dench playing Mon Mothma? The Rebels movie rumored to air this summer. We also met the latest character from Rebels, Chopper the droid.
In Camie's Concerns, the hosts take a look at what Rebels and the Sequel Trilogy can learn from the Expanded Universe. Both good and bad.
Tosche Station Radio is the official podcast of Tosche-Station.net and a part of Majestic Giraffe Productions. If you like what you hear, please leave a review on the iTunes Music Store. We can also be found on Facebook and Twitter.
Nanci and Brian are the co-founders and writers of Tosche-Station.net. You can find Nanci on Twitter with the handle @Nancipants and you can find Brian with @LaneWinree.
This podcast has been brought to you in part by Her Universe and Audible.com
.