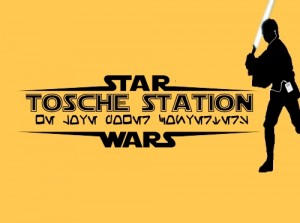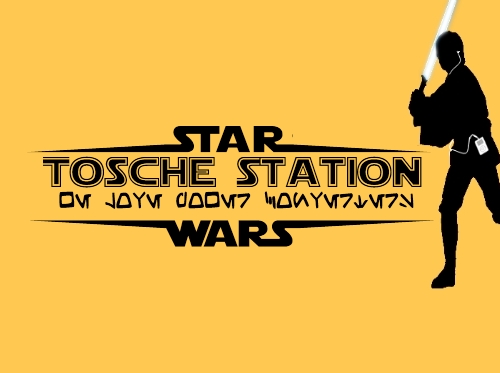 Play in new window
|
Download
Tosche Station Radio is back with our first episode of 2014!
Kicking off the show, the hosts highlight what's New on the Blog.We posted our Holiday Special. To round out 2013, Brian posted Tosche Station's year in review. Bria's been very busy riding along the Hondo Caravan with Welcome to Mandalore, No One Saw That Coming, The Clone Wars' Greatest Hits Album, and Ziro's Last Hurrah. Women of Odd Enthusiasms 4: The Game is Afoot with guest host Steven hit the web. Nanci gave a Go/No-go on The Jupiter Pirates by Jason Fry. Brian offered Six Thoughts on Marvel Getting the Star Wars Contract. In a special shout-out, we wanted to also highlight Club Jade's Top 50 Star Wars fan freakouts, in gif form.
In Fixer's Flash, Nanci's been busy reading The Jupiter Pirates and Honor Among Thieves. Both the hosts enjoyed a Star Wars marathon on Spike. They also went to see Saving Mr. Banks and Frozen.
No Camie's Concerns this week because there's just too much stuff to cover in Deak's Dirt. Simon Kinberg discussed Rebels on a video on the Official Site. Some Clone Wars news? Maybe? Jedi News obtained and translated a German press release stating that next month, German channel SuperRTL will be airing arcs of the remaining Clone Wars episodes on Saturdays beginning on the 15th.  In Episode VII news, Kathleen Kennedy recently stated that spin-off characters won't be in and out of Episode VII. The rumor mill starts with rumblings of a Fett spin-off film? Latino Review claims to know all. The Hollywood Reporter claims to know the reason behind the Michael Arndt split. In comics news, Dark Horse to Close Out Darth Maul Arc with a Comic Series. And speaking of comics…we all knew it was coming, but now it's official: Marvel will be publishing Star Wars comics beginning in 2015.
Tosche Station Radio is the official podcast of Tosche-Station.net and a part of Majestic Giraffe Productions. If you like what you hear, please leave a review on the iTunes Music Store. We can also be found on Facebook and Twitter.
Nanci and Brian are the co-founders and writers of Tosche-Station.net. You can find Nanci on Twitter with the handle @Nancipants and you can find Brian with @LaneWinree.
This podcast has been brought to you in part by Her Universe and Audible.com
.