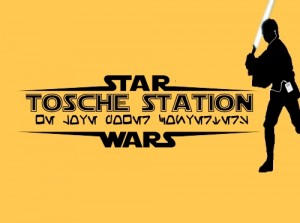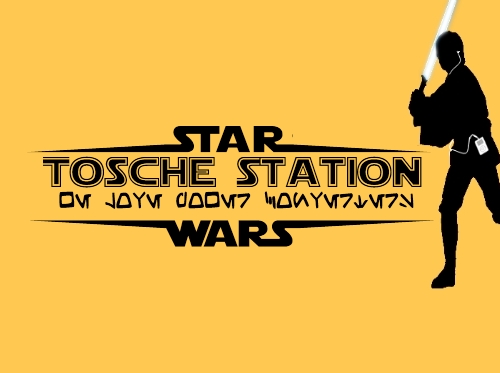 Play in new window
|
Download
On this episode of Tosche Station Radio, the hosts are joined by Aaron Goins to talk New York Comic Con and Rebels!
Kicking off the show, Nanci highlights what's New on the Blog. Nanci called for practicality in Star Wars fashion, a rant sparked by, as ever, Mara Jade's catsuit. Bria reviewed Ewoks: Shadows of Endor. Shane wrote about the League of Legends championship and why you should care.
In Fixer's Flash, Nanci's been busy reading Razor's Edge. She also wrote a short story and sold another. Both the hosts took the weekend to watch Space Camp. Brian got a shiny new Chromecast he's spent entirely too much time playing with.
Deak's Dirt starts with Dave Filoni tweeting that The Clone Wars bonus content is finished and targeted for an early 2014 release. Speaking The Clone Wars, Season 5 was released this week, as well as the complete series box set. A Rebels "teaser" trailer hit the internet and got fandom buzzing. In literature news, Janine Spendlove's War of the Seasons kickstarter is now live, so go support a great YA fantasy trilogy.
The big news is the Rebels information out of NYCC, which is Camie's Concerns for the week! Aaron Goins of the Star Wars Bookworms podcast joins the hosts to recap New York Comic Con and the big Rebels panel. What does the new animated series have in store for fans?
Wrapping up the show, the hosts plug the latest episode of our sister podcast, Wrong Opinions About Movies. This week, they reviewed Captain Philips and Rush.
Tosche Station Radio is the official podcast of Tosche-Station.net and a part of Majestic Giraffe Productions. If you like what you hear, please leave a review on the iTunes Music Store. We can also be found on Facebook and Twitter.
Nanci and Brian are the co-founders and writers of Tosche-Station.net. You can find Nanci on Twitter with the handle @Nancipants and you can find Brian with @LaneWinree.
This podcast has been brought to you in part by Her Universe and Audible.com
.