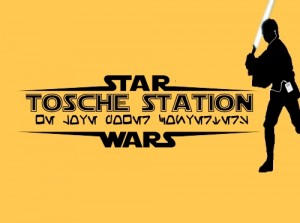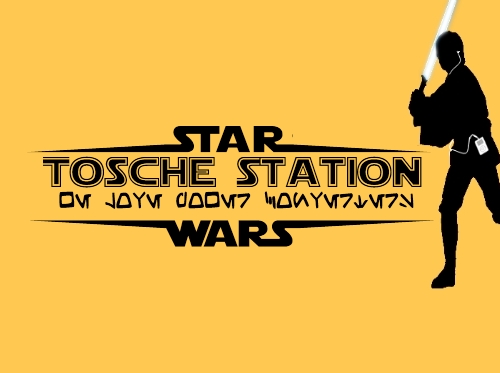 Play in new window
|
Download
On this episode of Tosche Station Radio: while the hosts are out, the staff writers play.
With Nanci and Brian unavailable to podcast for the rest of August, staff writers Emily and Bria agreed (read: were conned into) to pinch hit as podcast co-hosts!
With a lack of new blog content, the guest hosts kick things off with Fixer's Flash. Emily's been up to her eyeballs in dissertation fun, but has found some time to get some Minecraft in. She's also been reading Chris Kluwe's Beautifully Unique Sparkleponies. Bria took part in Jaeger Con and found some time to work on a new Leia costume. She also finished reading The Killing Moon and is about to start an ARC of Razor's Edge.
Deak's Dirt starts with a bit of comic news as Dark Horse released a trailer for their new series The Star Wars There was no Episode VII news out of D23 (as expected) but we'll be getting the film in Summer 2015. Rumors that Ian McDiarmid could be in Episode VII hit the Interwebs. Tested.com featured a special making of video of Adam Savage's Admiral Ackbar costume from ComicCon for GeekWeek last week, and viewers can also find a video featuring the special effects of Wired's giant robet mecha on tested.com as well.
Guillermo Del toro made an appearance at Jaeger Con. Pemberley Digital is getting ready to start Emma Approved
On Camie's Concerns, Emily and Bria dive into the topic of live action Star Wars television. What could it be and what would the hosts like to see?
Wrapping up the show, the guest hosts field questions in Ask Us Anything.