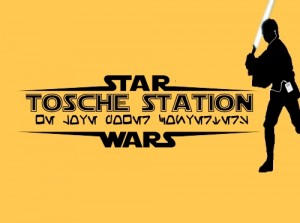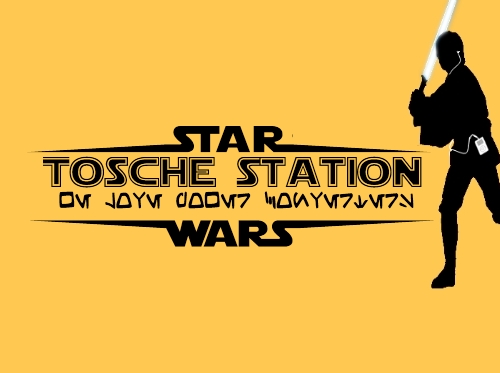 Play in new window
|
Download
On this episode of Tosche Station Radio, Amy Ratcliffe joins the hosts for a San Diego Comic Con recap!
Kicking off the show, the hosts highlight what's New on the Blog. Nanci wrote Dear Star Wars Books: Thank You For the Women. She also wrote about the Monolithic Jedi as presented in the post-NJO EU. Bria wrote a review of Legacy #5. Meanwhile, Brian and Nanci will be on panels at Dragon Con! Yay?
It's a dull week in Fixer's Flash. Nanci's been busy writing, but Brian's been busy packing. No show next week as Brian ships the studio across the country!
Deak's Dirt starts with news out of Comic Con! Mark Hamill talks Star Wars and it sounds like his hopes are high. There was a bit of Star Wars Expanded Universe news. Nothing earth-shattering, biggest reveal was Honor Among Thieves cover. Legend of Korra trailer. Book 2 coming in September, Brian and Bria are still recovering. Agents of Shield news. Colbie Smulders will be in the show! Zack Snyder will officially be directing a Batman/Superman film with an anticipated release date of Summer 2015. The Hollywood Reporter also says that Warner Bros. is aiming for a Flash film in 2016 and a Justice League film for 2017 but that wasn't announced at the panel (or at least as far as we are aware). Lionsgate treated audiences to a new Catching Fire Theatrical Trailer.  (The staff is still recovering from that one.)  The film will be out this November. We also got to see some of the first footage for the Veronica Mars film. The anticipated Marvel Studios panel didn't disappoint especially if you were in Hall H.  Of course we have to have an Episode VII rumor. Is JJ leaving? Surprise, Lucasfilm says no.
This week on Camie's Concerns, Amy Ratcliffe stops by to discuss San Diego Comic Con and general geekery! You can find Amy on Twitter and on her blog.
Tosche Station Radio is the official podcast of Tosche-Station.net and a part of Majestic Giraffe Productions. If you like what you hear, please leave a review on the iTunes Music Store. We can also be found on Facebook and Twitter.
Nanci and Brian are the co-founders and writers of Tosche-Station.net. You can find Nanci on Twitter with the handle @Nancipants and you can find Brian with @LaneWinree.
This podcast has been brought to you in part by Her Universe and Audible.com
.