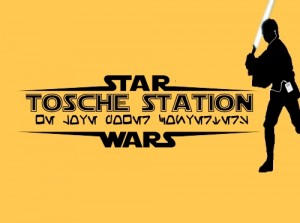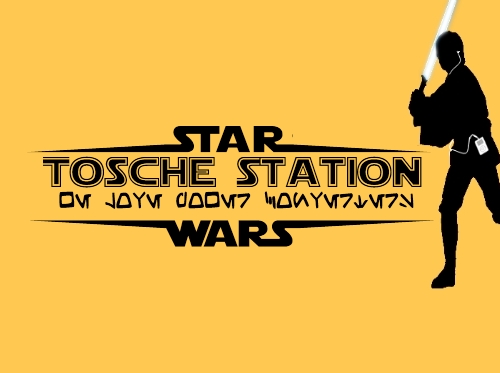 Play in new window
|
Download
On this episode of Tosche Station Radio, the hosts are joined by Bria for a Waru Express spectacular!
Kicking off the show, the hosts highlight what's New on the Blog. Since the last episode, Bria checked in with 10 Star Wars spinoff film ideas and also reviewed Legacy #4.
In Fixer's Flash, Nanci went off and saw Joss Whedon's take on Much Ado About Nothing and read the latest installment of Overdraft by John Jackson Miller. Brian's been reading Kenobi and applying for new jobs frantically. Bria hammered out a Crucible review and started reading A Once Crowned Sky by Tom King. She also saw Man of Steel and kicked off a Star Wars rewatch.
Deak's Dirt starts with a bunch of Expanded Universe news. Mercy Kill is out in paperback! You should go buy a copy. Razor's Edge's release date has been moved up to September 24. Also, if you're waiting for a Scoundrels paperback, that date will be November 26. Knights Archive spotted a blurb for Darth Maul: Lockdown. Help support Time Traveled Tales, with stories by Star Wars authors Aaron Allston, Mike Stackpole, Tim Zahn, and friends of the blog Bryan Young and Janine Spendlove. Finally, congratulations to George Lucas and Mellody Hobson who were married at Skywalker Ranch over the weekend.
In Camie's Concerns, Bria joins the show for a Waru Express retrospective. Over a hundred books  and there were definitely ups and downs. Bria shares her thoughts on the highlights, lowlights, and surprises from the written side of the Star Wars universe.
Wrapping up the show, the hosts field questions in Ask Us Anything.
Tosche Station Radio is the official podcast of Tosche-Station.net and a part of Majestic Giraffe Productions. If you like what you hear, please leave a review on the iTunes Music Store. We can also be found on Facebook and Twitter.
Nanci and Brian are the co-founders and writers of Tosche-Station.net. You can find Nanci on Twitter with the handle @Nancipants and you can find Brian with @LaneWinree.
This podcast has been brought to you in part by Her Universe and Audible.com
.