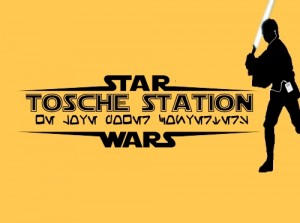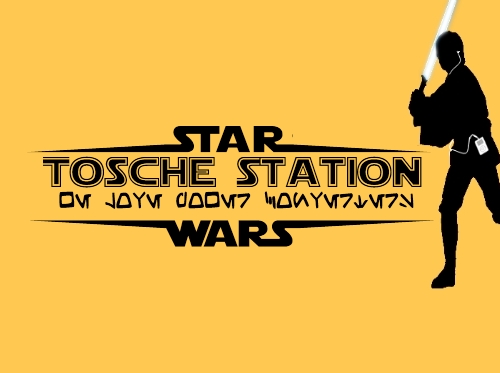 Play in new window
|
Download
On this episode of Tosche Station Radio, the hosts are joined by Star Wars author Jason Fry to talk his contributions to the universe, The Clone Wars, Rebels, and even a bit of baseball!
This week on Fixer's Flash, Nanci went to her last round of Star Wars Weekends for the year. Both of the hosts watched more Stargate, and Brian read more of Kenobi.
Deak's Dirt starts with news that Star Wars Books has announced the title of the new James S.A. Corey Han Solo novel – Star Wars: Empire and Rebellion: Honor Among Thieves. The novel will be published in Spring 2014. The blog Tenth Letter of the Alphabet has a great article about the evolution of the Star Wars logo. Star Wars Reads Day to return October 5. The Course of the Force lightsaber relay in support of Make-a-Wish is back this summer, kicking off July 9 from Skywalker Ranch and arriving in San Diego on July 16. For $150, registrants can carry the lightsaber during the relay. All proceeds to go charity. The Nerdist also kicked off a multi-part web series leading up to the event. In sad fandom news, Matt Smith is leaving Doctor Who after four years.
On Camie's Concerns this week, the hosts are joined by guest Jason Fry to discuss his contributions to the Star Wars universe, The Clone Wars, and a bit of baseball. It's an in-depth conversation covering a whole bunch of Star Wars, so get comfy!
Wrapping up the show, the hosts field a question from a listener in Ask Us Anything.
Tosche Station Radio is the official podcast of Tosche-Station.net and a part of Majestic Giraffe Productions. If you like what you hear, please leave a review on the iTunes Music Store. We can also be found on Facebook and Twitter.
Nanci and Brian are the co-founders and writers of Tosche-Station.net. You can find Nanci on Twitter with the handle @Nancipants and you can find Brian with @LaneWinree.
This podcast has been brought to you in part by Her Universe and Audible.com
.