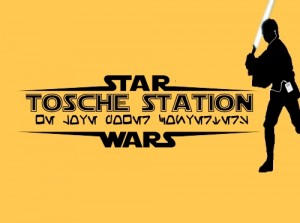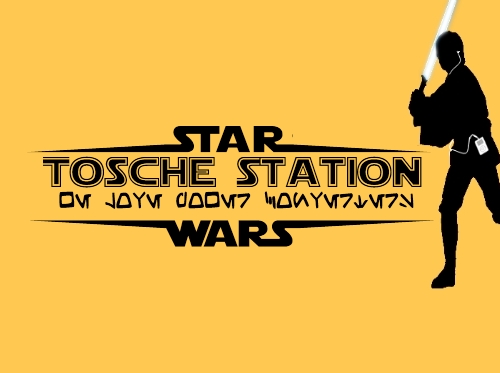 Play in new window
|
Download
This week on Tosche Station Radio, the hosts celebrate the beginning of Star Wars Month by talking about some of their favorite things from the franchise!
Kicking off the show, the hosts highlight what's New on the Blog. Bria finished up the NJO and suffered through the Dark Nest Trilogy. Somewhere in there she also found time to do an Awesome Con cosplay roundup and write up a review of Dawn of the Jedi: Into the Void. She liked it! Meanwhile, Brian gave his thoughts about the Lucasfilm/EA game deal.
In Fixer's Flash, Nanci's was over at Disney's May the 4th Be With You celebration at Hollywood Studios. Brian's been reading through Crucible. Both the hosts watched the Abrams Star Trek 2009 to prepare for a guest appearance on WOAM's Star Trek Into Madness series this weekend.
There's a whole bunch of news on Deak's Dirt this week, so get comfortable! Her Universe teased the Rogue Squadron dress and released new merchandise through Hot Topic. The Clone Wars bonus content will feature Plo Koon and the mystery of Sifo-Dyas. In EU news, The Making of Star Wars: Return of the Jedi and Empire and Rebellion: Razor's Edge got covers. Meanwhile, there's a new synopsis for Kenobi by John Jackson Miller.Pablo Hidalgo's conducted a Facebook chat (link to Club Jade article). In Episode VII news, Kathleen Kennedy says they won't be as secretive as JJ Abrams was during Into Darkness. JJ Abrams says he expects John Williams to score Episode VII. Bad Robot's producer said that Episode VII is targeting an early 2014 filming start. Mark Hamill crashed RotJ screening on May 4, but still is not confirmed for Episode VII. In other Star Wars related news, a full guest list for Star Wars Weekends was released. On the gaming side of things, Lucasfilm selected EA for multi-year licensing deal. In other franchise news, the Ender's Game trailer dropped! Finally, legendary special effects and creature artist Ray Harryhausen passed away.
On Camie's Concerns the hosts have some fun and pull out the grab bag to discuss their favorite things in Star Wars. From films to music to books, there's a whole lot in this universe to enjoy.
Wrapping up the show, the host field questions from listeners in Ask Us Anything and give away a copy of Dawn of the Jedi: Into the Void by Tim Lebbon.
Tosche Station Radio is the official podcast of Tosche-Station.net and a part of Majestic Giraffe Productions. If you like what you hear, please leave a review on the iTunes Music Store. We can also be found on Facebook and Twitter.
Nanci and Brian are the co-founders and writers of Tosche-Station.net. You can find Nanci on Twitter with the handle @Nancipants and you can find Brian with @LaneWinree.
This podcast has been brought to you in part by Her Universe and Audible.com
.