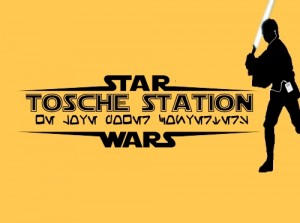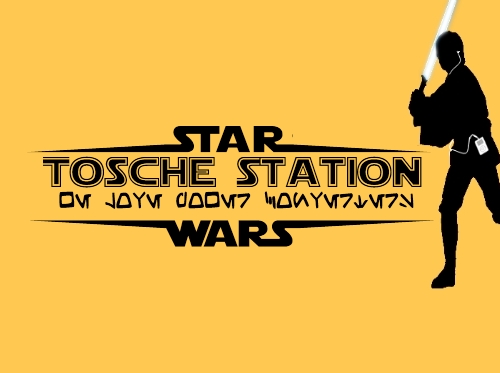 Play in new window
|
Download
On this episode of Tosche Station Radio, the hosts are joined by Mark Newbold of JediNewsUK to discuss all things Star Wars!
Kicking off the show, the hosts highlight what's New on the Blog. The Waru Express continues on the journey through the New Jedi Order. We also did a bit of Mythbusting: Did George Lucas order Anakin Solo's death?
In Fixer's Flash this week, Nanci's kept herself busy by writing another story and reading through Part 1 of Dragonpocalypse by Matthew Bowers. Brian's been off watching baseball and soccer, but also has been reading through science fiction thriller Season of Passage by Christopher Pike.
Deak's Dirt starts with some news out of The Hunger Games fandom: Catching Fire's teaser trailer was released on MTV. Meanwhile, a new (and final?) Star Trek Into Darkness trailer also hit the web. In other Star franchise news, Michael Giacchino says John Williams should score Episode VII. Martha Wells' Leia novel gets a title. On the rumor front, someone claiming to have worked at Lucasfilm said that the next Star Wars animated project would be Star Wars: Reclamation. Don't hold your breath, it was a fake. Tor.com looked at the Star Wars fandom with a piece they called You Take Your Star Wars, I'll Take Mine. In Episode VII rumors, Harrison Ford chats with Letterman, Anthony Daniels says he's not sitting by phone waiting for call. In actual news, Disney announced alternating episodes and standalones would be the plan to have a Star Wars film in theaters every year. Finally in sad news, Richard LeParmentier has passed away.
This week's installment of Camie's Concerns features a general Star Wars chat with friend of the show and JediNewsUK blogger Mark Newbold.
Tosche Station Radio is the official podcast of Tosche-Station.net and a part of Majestic Giraffe Productions. If you like what you hear, please leave a review on the iTunes Music Store. We can also be found on Facebook and Twitter.
Nanci and Brian are the co-founders and writers of Tosche-Station.net. You can find Nanci on Twitter with the handle @Nancipants and you can find Brian with @LaneWinree.
This podcast has been brought to you in part by Her Universe and Audible.com
.