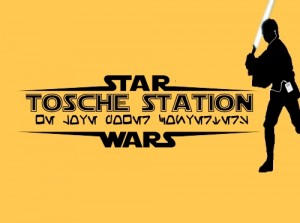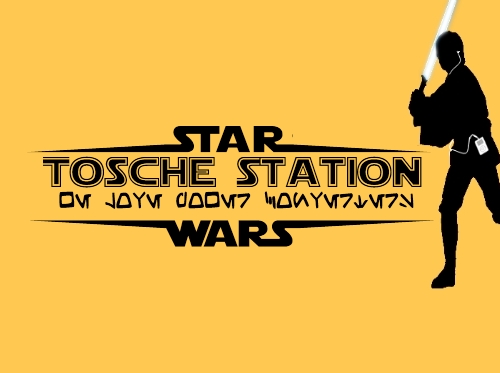 Play in new window
|
Download
On this episode of Tosche Station Radio, the hosts are joined by staff writer Bria and Aaron Goins for a continuity throwdown!
Kicking off the show, Nanci highlights what's New on the Blog. Shane discussed Bruce Timm leaving DC. For that wonderful holiday known as April Fools, we asked our friend and Star Wars newbie Lisa what she'd like to see in the Sequel Trilogy. Brian called bullshit on the idea that multiple universes can't exist simultaneously in Star Wars. He also wrote about the Lucasarts closing shop.
In Fixer's Flash, Nanci made an impromptu trip to Disney's Hollywood Studios. She's also kept herself busy reading Night Train to Rigel by Timothy Zahn as well as the Orion Offensive by John Jackson Miller. Somehow in all that, she found the time to finish the first draft of her newest novel, Seer. Brian's been working through his comic backlog but also started reading Season of Passage by Christopher Pike. Bria continued on her journey aboard the Waru Express by starting the New Jedi Order. She's also been keeping busy at her other blog, the White Hot Room.
Deak's Dirt starts with sad the sad news: LucasArts is shutting down. Also ILM employees were also laid off in the process. In convention news from Wondercon, Dark Horse is adapting The Star Wars based on Lucas's original draft for A New Hope. Features older General Luke Skywalker, Anakin Starkiller, and Darth Vader (not a Sith, not in the suit). Meanwhile, there's an excerpt for Into the Void by Tim Lebbon over on the Random House website, as well as the finished jacket. The This Is Madness bracket continued on, but are the hosts still paying attention to it? Harry Markov, Science Fiction Frequency Launches 'Women in Genre' Month, an effort to raise awareness and celebrate the women working in genre fiction. Doctor Who returned from hiatus and announced John Hurt would be guesting. In addition, BBC confirmed two guest stars for the 50th anniversary episode Game of Thrones also returned to the airwaves. Finally, there was more sad news as legendary film critic Roger Ebert passed away Thursday afternoon.
This week on Camie's Concerns, the hosts rounded up Bria from our blog and White Hot Room as well as Aaron Goins of the Star Wars Bookworms podcast and the Star Wars Report blog to discuss the Sequel Trilogy, the Expanded Universe, and how they both can (or can't) get along. Gear up for a bit of a friendly throwdown as the group discuss EU characters, the concept of the Multiverse, and whether or not Marvel is a good model for Star Wars moving forward.
Tosche Station Radio is the official podcast of Tosche-Station.net and a part of Majestic Giraffe Productions. If you like what you hear, please leave a review on the iTunes Music Store. We can also be found on Facebook and Twitter.
Nanci and Brian are the co-founders and writers of Tosche-Station.net. You can find Nanci on Twitter with the handle @Nancipants and you can find Brian with @LaneWinree.
This podcast has been brought to you in part by Her Universe and Audible.com
.