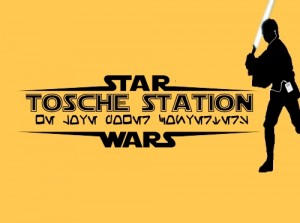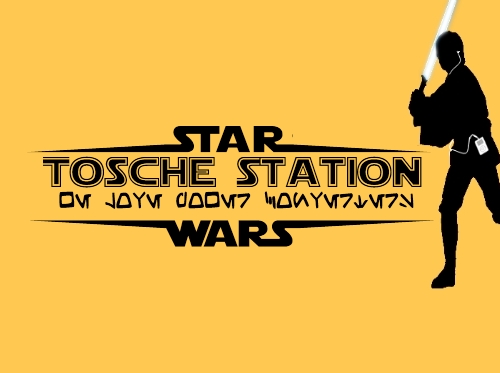 Play in new window
|
Download
The hosts are joined by costumers Bria and Heather to talk costuming and cosplay on this episode of Tosche Station Radio!
Kicking off the show, Nanci highlights what's New on the Blog. Bria reviewed Legacy #1 and visited more of the YJK books on the Waru Express. Meanwhile, Nanci explained how the Sequel Trilogy and the EU aren't mutually exclusive.
In Fixer's Flash, Nanci's kept herself busy by visiting the Orlando Science Center to see the Star Wars: When Science Meets Imagination Exhibit. While there she attended a Q&A and Meet and Greet with Ashley Eckstein. She also started reading Wool by Hugh Howey and Night Train to Rigel by Timothy Zahn. Brian, meanwhile, kept himself busy with sports. Lots of sports. Bria's been reading Johnathan Strange and Mr. Norrell and has blogged at her other gig at the White Hot Room. Heather was over at PAX East and Brian is very jealous.
Deak's Dirt kicks off with Harrison Ford talking Episode VII. In that other Star franchise, there's a new Star Trek Into Darkness international trailer. Her Universe has a new Dalek dress available now and other stuff coming in May. Finally, it's reported that the Clone Wars bonus content will be two arcs and layoffs at Lucasfilm animation have already taken place.
This week's Camie's Concerns is all about costuming and the hosts are joined by staff writer and White Hot Room blogger Bria as well as Zhobot's Heather. Did you know they're both also members of The Lady Rogues and the Outlander Club? The guests and hosts discuss the allure of cosplay and costuming, the cosplay they've done, and offer up advice for costuming rookies.
Wrapping up the show, the hosts field questions in our Ask Us Anything segment.
Tosche Station Radio is the official podcast of Tosche-Station.net and a part of Majestic Giraffe Productions. If you like what you hear, please leave a review on the iTunes Music Store. We can also be found on Facebook and Twitter.
Nanci and Brian are the co-founders and writers of Tosche-Station.net. You can find Nanci on Twitter with the handle @Nancipants and you can find Brian with @LaneWinree.
This podcast has been brought to you in part by Her Universe and Audible.com
.