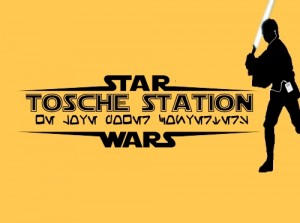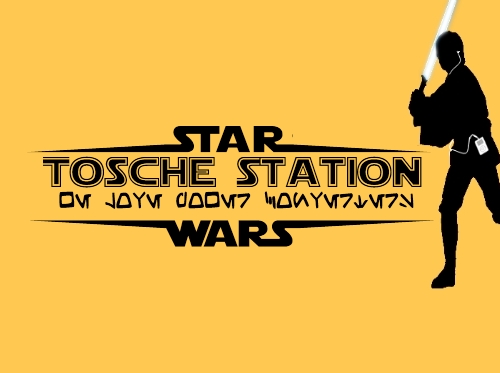 Play in new window
|
Download
On this episode of Tosche Station Radio, the hosts are joined friend of the show Grace to discuss The Clone Wars and fandom!
Kicking things off, Nanci highlights what's New on the Blog. The Waru Express visits the Hand of Thrawn, Scourge, and Survivor's Quest. Next stop, Young Jedi Knights! The staff posted their list of the 15 Best Things in the Expanded Universe. Meanwhile, Brian offered his thoughts on the (at the time) possible end of The Clone Wars.
In Fixer's Flash, Nanci's kept herself busy by writing and submitting a short story. Brian attempted (but failed) to take advantage of getting a bunch of Marvel #1 issues from ComiXology. When the promotion does come back, he thinks readers should take advantage of it to pick up Hawkeye and Captain Marvel. He's also getting set to fly across the country to Orlando. Why? Both Brian and Nanci are going to be at MegaCon on Saturday! If you're going to be there, flag down the hosts for some nifty Tosche Station swag.
Deak's Dirt kicks off with the Lucasfilm sale being profiled in Bloomberg Businessweek. The takeaway? George Lucas blabbed and said Lucasfilm and Hamill, Fisher, and Ford were in final talks to reprise their roles in the Sequel Trilogy. Unfortunately, Disney's Bob Iger says nothing is confirmed but talks have taken place. Joss Whedon's Much Ado About Nothing trailer and both of the hosts are very excited for a new take on Shakespeare. In further Episode VII news, Billy Dee Williams is rumored to have been approached to reprise his role as Lando. Finally in less-than-happy news, it was announced that there would be a new direction for Lucasfilm Animation. This means that The Clone Wars would be winding down and Detours has been indefinitely postponed. On the significantly more positive side, Lucasfilm did confirm that there will be a new animated series in a new era.
This week on Camie's Concerns, Brian and Nanci are joined by friend of the show Grace for a discussion covering Star Wars, fandom, and most importantly this week, The Clone Wars. The crew take a look back at Season Five and the series as a whole.
Wrapping up the show, the hosts field questions in our Ask us Anything segment.
Tosche Station Radio is the official podcast of Tosche-Station.net and a part of Majestic Giraffe Productions. If you like what you hear, please leave a review on the iTunes Music Store. We can also be found on Facebook and Twitter.
Nanci and Brian are the co-founders and writers of Tosche-Station.net. You can find Nanci on Twitter with the handle @Nancipants and you can find Brian with @LaneWinree.
This podcast has been brought to you in part by Her Universe and Audible.com
.