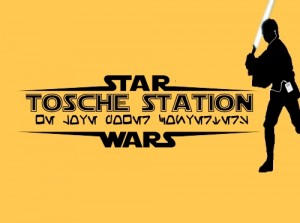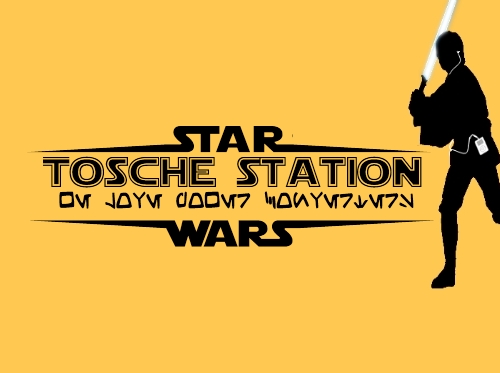 Play in new window
|
Download
On this episode of Tosche Station Radio, the hosts are joined by Dunc from Club Jade to discuss Marvel's new chick-lit initiative (this initiative featuring significantly less Nick Fury) and genre fiction in the Star Wars Expanded Universe!
Before diving into anything else, the hosts discuss a big change to the podcast. Tosche Station Radio is leaving the Solo Sound Network to join Majestic Giraffe productions. Don't worry, very little will be changing! We'd like to thank Austin and the Solo Sound crew for being such a gracious home for the first year of the podcast and putting us in a position to succeed.
To kick off the festivities, Nanci highlights what's new on the blog. Bria encountered Wraith Squadron and the Han and Leia love boat. Guess which one produced more feels, as the kids say. Brian reviewed Star Wars #2 by Brian Woods. Did he think it was an improvement?
In Fixer's Flash, Nanci finished up John Scalzi's Old Man's War and started working on a pair of her own short stories. She's also been busy outlining her next novel! Brian, on the other hand, read through a pair of comics, Star Wars #2 by Brian Woods and Avengers Assemble #12 by Kelly Sue DeConnick. He enjoyed one significantly more than the other.
This week's Deak's Dirt starts with news that Hasbro's Mara Jade action figure is shifting to the black series. She's also still wearing the catsuit. Lawrence Kasdan and Simon Kinberg discussed Episode VII and the standalone films. In literature, Harry Potter will be getting new paperback covers for the 15th anniversary. Finally, Hollywood.com gathered up a collection of Expanded Universe authors talk about the Sequel Trilogy.
For Camie's Concerns this week, the hosts are joined by Dunc from Club Jade to discuss Marvel's new and somewhat odd chick-lit initiative. Wise marketing, or condescending towards their female demographic? Riffing off that, the roundtable discusses genre fiction in the Expanded Universe. Would a romance book work in this universe? What about other genres?
Wrapping up the show, the hosts field questions in our Ask Us Anything segment.
Tosche Station Radio is the official podcast of Tosche-Station.net and a part of Majestic Giraffe Productions. If you like what you hear, please leave a review on the iTunes Music Store. We can also be found on Facebook and Twitter.
Nanci and Brian are the co-founders and writers of Tosche-Station.net. You can find Nanci on Twitter with the handle @Nancipants and you can find Brian with @LaneWinree.