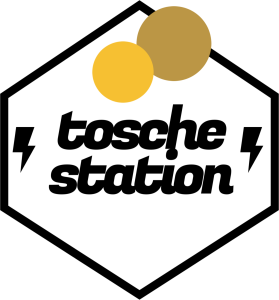 Play in new window
|
Download
On this episode of Tosche Station Radio, the hosts talk spinoffs and Star Wars!
Kicking off the show, Nanci highlights what's new on the blog. Brian noted that one of his favorite baseball writers realized sports and geek fandom are the same thing. Meanwhile, the Waru Express visited Rogue Squadron and laid the smack down on Corran Horn.
In Fixer's Flash, Nanci kept herself busy by reading Old Man's War by John Scalzi. She also has been working on her current novel and planning out future writing projects. Of course, there was also the Puppy Bowl, the most important event of the last week. Brian, on the other hand, watched a whole lot of QI and is eagerly anticipating the return of Community to the airwaves.
Deak's Dirt starts off with Ashley Eckstein revealing upcoming plans for Her Universe products. The Super Bowl happened and there were trailers for geeky films such as Iron Man, Star Trek Into Darkness, Oz the Great and Powerful, World War Z (via clubjade). Billy Dee Williams is attending Dragon*Con.Make-up artist Stuart Freeborn passed away at 98. In the big news, Bob Iger confirms standalone Star Wars films are in the works. Ain't It Cool News reported a Yoda film while Entertainment Weekly reported Han Solo and Boba Fett films. Meanwhile author Timothy Zahn talked standalone films, along with writing Han Solo, with Hollywood.com.
This week's Camie's Concerns takes a look at the confirmation that Star Wars will be getting non-episodic spinoff films and perhaps other projects. Brian and Nanci discuss what they would (and wouldn't) like to see as well as why this news is good for the fandom and doesn't mean that Disney is ruining the franchise.
Tosche Station Radio is the official podcast of Tosche-Station.net and a part of the Solo Sound network. If you like what you hear, please leave a review on the iTunes Music Store or the Xbox Music Store. We can also be found on Facebook, Google+, and Twitter.
Nanci and Brian are the co-founders and writers of Tosche-Station.net. You can find Nanci on Twitter with the handle @Nancipants and you can find Brian with @LaneWinree.