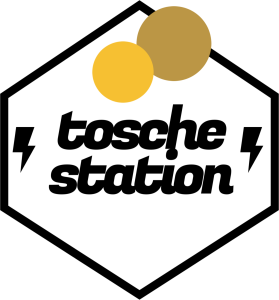 Play in new window
|
Download
The hosts are joined by Bria and Emily this week  to discuss the latest Episode VII news and have a spoiler-filled discussion of Timothy Zahn's 
Scoundrels
!
Kicking off the show, Nanci highlights what's new on the blog. Emily talked about why J.J. Abrams will be good for Star Wars. Meanwhile, Bria continued on with the Waru Express with two post-Endor books.
In Fixer's Flash, Nanci has kept herself busy by reading through I've Got Your Number and starting Old Man's War by John Scalzi. Brian FINALLY finished reading Scoundrels and found the time to read through the latest issues ofAvengers Assemble, Captain Marvel, and Hawkeye. Bria, meanwhile, has been reading all of the Mageworlds novels and working on costuming for Katsucon. Somehow she's also found time to do work for her geek fashion blog White Hot Room. Emily has also joined the Mageworlds circle and read through the first three books. She also found the time to read Batgirl #16.
Fandom appeared to explode and this week's Deak's Dirt attempts to make sense of it. Her Universe released a new set of quote tees just in time for Valentine's Day. Book of the Sith by Dan Wallace is getting the trade paperback treatment on May 4th.The surprise Star Wars novel? Darth Maul: Lockdown by Joe Schreiber. Over on the film side, the 3D treatments for the remaining Prequel Trilogy have been indefinitely postponed. The big news, however, is that Episode VII finally has a director. Lucasfilm announced late last week that Star Trek andSuper 8 director J.J. Abrams will be taking the lead for the first installment of the Sequel Trilogy. The hosts, Bria, and Emily break down their thoughts on Abrams and what this means for Star Wars.
Camie's Concerns this week is a roundtable discussion looking at Timothy Zahn's Scoundrels. Did the somewhat radical departure from typical Expanded Universe conventions and tropes work? Listen in to see what everyone thought of Zahn's latest addition to the world of Star Wars literature.
Finally, the hosts wrap up the show with their Ask Us Anything segment.
Tosche Station Radio is the official podcast of Tosche-Station.net and a part of the Solo Sound network. If you like what you hear, please leave a review on the iTunes Music Store or the Xbox Music Store. We can also be found on Facebook, Google+, and Twitter.
Nanci and Brian are the co-founders and writers of Tosche-Station.net. You can find Nanci on Twitter with the handle @Nancipants and you can find Brian with @LaneWinree.