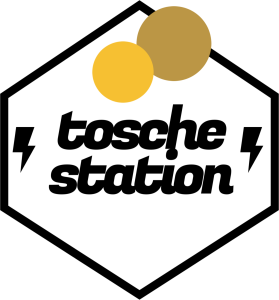 Play in new window
|
Download
 On this episode of Tosche Station Radio, the hosts are joined by Bria, Shane, and Emily to take a look back at Star Wars in 2012.
Kicking off the show, Nanci highlights what's new on the blog. Bria continued her comic suggestions with non-Big Two titles. She also continued her EU retrospective with Republic Commando and Clone Wars titles. Nanci gave us all an etiquette lesson for when you visit a live theater performance.
In Fixer's Flash, Nanci's caught up on Once Upon a Time and participated in one of her favorite Christmas traditions, watching Love, Actually (and she made Brian watch as well). Both Nanci and Brian visited New York together to catch a show. Brian's got a new issue of Avengers Assemble sitting on his iPad. Emily's been busy playing Minecraft now that she's free from grading papers. Shane has been reading the Taltos novels by Steven Burst and listening to the Hobbit soundtrack. Bria's been reading Star Wars novels and writing the occasional Star Wars fan fiction.
Deak's Dirt starts with the Star Trek Into Darkness, Man of Steel, and Pacific Rim trailers. Gail Simone was fired from the Batgirl comics and we're less than impressed with DC. Details of the new Legacy comic series dropped. In obligatory sequel trilogy news, Sam Jackson says he wants to be in on it. The Hobbit just released!
This week in Camie's Concerns, it's a roundtable discussion to look at just what happened in the Star Wars universe in 2012. From books, to conventions, to new films, there's a whole lot of ground to cover, so strap in!
Tosche Station Radio is the official podcast of Tosche-Station.net and a part of the Solo Sound network. If you like what you hear, please leave a review on the iTunes Music Store or the Xbox Music Store. We can also be found on Facebook, Google+, and Twitter.
Nanci and Brian are the co-founders and writers of Tosche-Station.net. You can find Nanci on Twitter with the handle @Nancipants and you can find Brian with @LaneWinree.