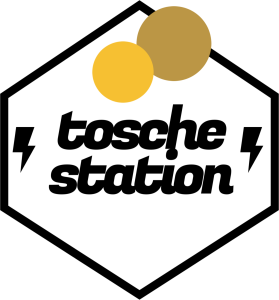 Play in new window
|
Download
This week on Tosche Station Radio, the hosts are joined by staff writers Bria and Shane to discuss 2012's geeky (non-Star Wars) entertainment!
Kicking off the show, Nanci highlights what's new on the blog. Bria gave a tutorial on how to get into Marvel comics. Bria continued on the Waru Express with The Phantom Menace and Attack of the Clones era books. Fanwork Friday featured the Geek Art blog and Smuggler's Gambit. Cosplay Monday featured the Hogwarts Founders and The Wampug (courtesy of Emily).Trope Tuesday featured Off With His Head. Emily revisited the Coruscant Craft Fairwith Star Wars snowflakes. In another edition of Brian gets his staff to write ridiculous blog posts, Bria made Star Wars/Disney mashup princesses.
This week in Fixer's Flash, Nanci's kept herself busy by finishing Nano and treating herself to a trip to Disney to ride Star Tours a few times. Brian's been reading Mageworlds and the latest issue of Captain Marvel. Bria's been going through her comic pull list and went to see Lincoln. She's also been reading through Expanded Universe novels as well as Star Wars fanfic. Shane's blasted through Redshirts by John Scalzi, read the new Dresden Files book, and has been playing a lot of League of Legends.
In Deak's Dirt, we kick off with news that Rick McCallum retired from Lucasfilm. Don't forget to pre-order Winner Lose All, a digital short story by Timothy Zahn that ties into Scoundrels. It's only $1.99 and comes out December 10. Speaking of the EU, new Legacy comic! Lucas talks his role as creative consultant on Episode VII. As far as who's directing Episode VII? We still don't know. The Disney/Lucasfilm buyout was okayed by federal anti-trust regulators. There's a new Star Trek Into Darkness poster. Harrison Ford showed up in an Ender's Game picture.
Camie's Concerns this week takes a look back at the year in geeky entertainment. 2012 had a number of highs (and lows) and the hosts, Shane, and Bria dive in to talk about the nerdy books, films, conventions, and comics this year has given us. The snark is high in this discussion!
Wrapping up the show, the hosts and guests answer questions from listeners in a segment we like to call Ask Us Anything.
Tosche Station Radio is the official podcast of Tosche-Station.net and a part of the Solo Sound network. If you like what you hear, please leave a review on the iTunes Music Store or the Zune Marketplace. We can also be found on Facebook, Google+, and Twitter.
Nanci and Brian are the co-founders and writers of Tosche-Station.net. You can find Nanci on Twitter with the handle @Nancipants and you can find Brian with @LaneWinree.