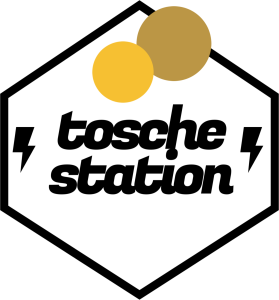 Play in new window
|
Download
On this special episode of Tosche Station Radio, hosts Nanci and Brian are joined by the voice of Ahsoka Tano and the founder of Her Universe, Ashley Eckstein!
Kicking off the show, Nanci highlights what's new on the blog. Fanwork Friday featured a fic by salanderjade called Beside the Dying Fire. Bria's weekly Cosplay Monday feature looked at a brilliant Ursula costume. In Trope Tuesday, Brian entered the battlefield of love to discuss Ship-to-Ship Combat. He also reviewed the Essential Reader's Companion by Pablo Hidalgo and discussed continuity and perspective in the Expanded Universe. Hark.com sent us some infographic fun comparing Star Wars to Star Trek.
In Fixer's Flash, Nanci has been keeping herself busy by reading The Long Hunt as well as the Essential Reader's Companion. She's also thrilled that Once Upon a Time is back on the air. Meanwhile, Brian is reading through War of the Seasons: The Half-Blood by Janine Spendlove and the latest issues of the all-new Captain Marvel. He also has been enjoying all the extra features in the Avengers Blu-Ray set.
Deak's Dirt starts with news that the Essential Reader's Companion has hit book stores. Long story short? Go buy it. Suvudu has collected a wealth of Star Wars short stories and archived them on their site. New ebook editions of the ERC and Essential Guide to Warfare are now available from Del Rey. Meanwhile, the Scoundrels release date has been pushed back to January 1st. Finally, The Clone Wars television series now has its own Twitter account!
For this week's Camie's Concerns, hosts Brian and Nanci are excited to welcome the voice of Ahsoka Tano and the founder of Her Universe onto the show. Ashley Eckstein joins Tosche Station Radio to answer questions from the hosts and listeners.
Wrapping up the show, hosts Brian and Nanci field questions from listeners and readers in our Ask Us Anything segment.
Tosche Station Radio is the official podcast of Tosche-Station.net and a part of the Solo Sound network. If you like what you hear, please leave a review on the iTunes Music Store or the Zune Marketplace. We can also be found on Facebook and Twitter.
Nanci and Brian are the co-founders and writers of Tosche-Station.net. You can find Nanci on Twitter with the handle @Nancipants and you can find Brian with @LaneWinree.