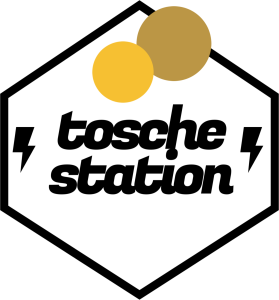 Play in new window
|
Download
On this week's Tosche Station Radio, we're recapping Dragon*Con 2012 and attempting to recover from Con Plague!
Kicking off the show, Nanci highlight's what's new on the blog. There was all sorts of convention coverage that you can find in the archives. Brian bought a toy at Celebration VI that made him cry. Meanwhile, Bria looked into gender-swapped cosplay. Yes, there's even a picture of us in costume at Dragon*Con.
In Deak's Dirt, news dropped that ABC has officially picked up a pilot for a Joss Whedon-led S.H.I.E.L.D television series. In other TV news, The Clone Wars is heading for syndication and airing in chronological order. Finally, Lucasfilm President and COO Micheline Chau is retiring and will be replaced by Kathleen Kennedy on an interim basis.
This week's Camie's Concerns looks back at the hosts' visit to Dragon*Con 2012, highlighting the sights and sounds of the four-day fan convention. They spend a lot of time talking about three Expanded Universe panels featuring authors Aaron Allston, Michael Stackpole, Timothy Zahn, and Kevin J. Anderson. Will they ever go to back-to-back conferences again? Listen in and find out!
Wrapping up the show, the hosts dive into the Trope of the Week and answer questions from listeners and readers.
Tosche Station Radio is the official podcast of Tosche-Station.net and a part of the Solo Sound network. If you like what you hear, please leave a review on the iTunes Music Store or the Zune Marketplace. We can also be found on Facebook and Twitter.
Nanci and Brian are the co-founders and writers of Tosche-Station.net. You can find Nanci on Twitter with the handle @Nancipants and you can find Brian with @LaneWinree.