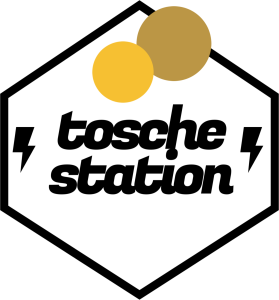 Play in new window
|
Download
This week's Tosche Station Radio brings us back to the X-Wing Retrospective and the Wraith Squadron arc!
Kicking off the show, the hosts highlight what's new on the blog. We ask just what's in a Power Converter. Nanci asks EU fans to give Crucible and Troy Denning a chance. Brian looked back at Solo Command. On this week's Cosplay Monday, the blog featured a magnificent Heimdall costume.
Fixer's Flash is somewhat light this week. Both the hosts have Icarus Hunt tales to share. Nanci finished the first draft of her book and Brian finally put academia behind him.
In Deak's Dirt, there's a host of Celebration VI news including announcements of a Rancho Obi-Wan exhibit and the return of the Bounty Hunt game. Mary Franklin claims that the CVI schedule currently stands at nine feet long in the physical printout. Leland Chee discussed the Holocron on the official blog. Jena Malone was officially confirmed to play Johanna Mason in Catching Fire. In some bizarre (but awesome) rumors, will Mary Poppins duel a gigantic Lord Voldemort at the Olympic Games? Finally, we bid farewell to pioneer and trailblazer Sally Ride, the first American woman in space.
Camie's Concerns this week brings us back to the X-Wing retrospective. This time around, the hosts dig into the Wraith Squadron arc and talk the plots and characters as well as examining the impact Aaron Allston's novels have had on the Expanded Universe. It's far more than just dogfights and blaster skirmishes.
For Wormie's Works this week, Nanci highlights Star Wars Yoga and Brian links to an Indiana Jones vocal cover.
Rounding out the show, the hosts answer questions from listeners. Remember, if you've got a question you want to ask us, e-mail and tweet them to us, or leave us a message on Facebook.
Tosche Station Radio is the official podcast of Tosche-Station.net and a part of the Solo Sound network. If you like what you hear, please leave a review on the iTunes Music Store or the Zune Marketplace. We can also be found on Facebook and Twitter.
Nanci and Brian are the co-founders and writers of Tosche-Station.net. You can find Nanci on Twitter with the handle @Nancipants and you can find Brian with @LaneWinree.