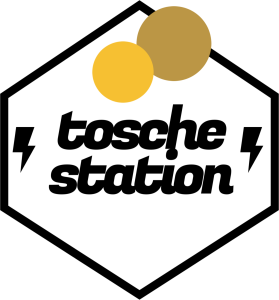 Play in new window
|
Download
This week on Tosche Station Radio, Brian and Nanci continue the summer X-Wing retrospective with a look back at the Rogue Squadron arc by Michael Stackpole.
On the blog this week, we introduced a new feature we're calling Cosplay Monday. Each week we're highlighting some costumers that have gone above and beyond to represent fandom and this week, we're featuring Sylar and Sheila's Korra and Tahno costumes. Maggie fired back at a New York Times article taking issue with The Hunger Games and romance in literature. Shane continued the blog's look back at the X-Wing novels with his retrospective of The Bacta War. Meanwhile, Nanci reviewed Operation Montauk by Bryan Young.
In Fixer's Flash, Nanci's been keeping herself busy writing, but still managed to find time to finish reading Operation Montauk and start War of the Seasons by all-around awesome person Janine Spendlove. She also squeezed in time to see Abraham Lincoln: Vampire Hunter. It was everything you'd expect from a movie with that title. Meanwhile, Brian kept himself busy by watching Brave, Pixar's latest film and one he thoroughly enjoyed. If you follow him on Twitter, you might have caught a barrage of Legend of Korra finale related Tweets. He's also giddy that Futurama is back on the air and has started reading Mageworlds. You can blame Nanci for that.
Deak's Dirt kicks off with the announcement that the Celebration VI mobile app is now available. Her Universe was busy this week, announcing new lines of Doctor Who and Star Trek shirts. EUCantina sat down with Random House art director Scott Biel to talk about Star Wars cover artwork and the Mara catsuit issue. Another batch of Celebration VI art prints was unveiled earlier this week. In Expanded Universe related news, Choices of One is now available in paperback. If you're going to be attending San Diego Comic Con, New York Comic Con, or Celebration VI, you'll have the chance to collect some exclusive swag from Star Wars Books. Finally, another Mercy Kill mini excerpt released. Nanci seemed to enjoy it for some reason.
Our summer X-Wing retrospective continues in this week's Camie's Concerns. This time around, Nanci and Brian dig into the Rogue Squadron arc by Michael Stackpole. The hosts break down the characters, plots, settings, and examine the impact these four books have had on the Expanded Universe as a whole. Contrary to what you might think, it's a surprising amount!
The show concludes on some sad news this week. Over the weekend, the Star Wars community lost blogger and fan Rachael Ambrose. She was a friend to both Brian and Nanci and was a wonderful voice in the fandom. In addition, Rachael was a talented writer. In this week's Wormie's Works, the hosts highlight some of their favorite pieces Rachael wrote.
The Women
The Reluctant Journal of Ron Weasley
The Date
Brian and Nanci would like to dedicate this show to the memory of Rachael Ambrose. May the Force be with her, always.
Tosche Station Radio is the official podcast of Tosche-Station.net and a part of the Solo Sound network. If you like what you hear, please leave a review on the iTunes Music Store or the Zune Marketplace. We can also be found on Facebook and Twitter.
Nanci and Brian are the co-founders and writers of Tosche-Station.net. You can find Nanci on Twitter with the handle @Nancipants and you can find Brian with @LaneWinree