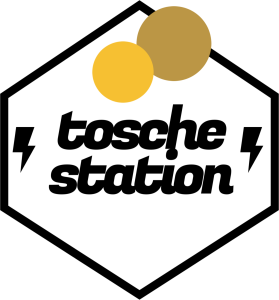 Play in new window
|
Download
On this week's Tosche Station Radio, Brian and Nanci talk cliffhangers!
Kicking off the show, the hosts highlight what's new on the blog. Nanci did a guest spot over on the Star Wars Beyond the Film podcast talking about gender in Star Wars. Brian continued the summer X-Wing retrospective with his look back at The Krytos Trap by Michael Stackpole. Reader and listener Blizz sent in an art entry for the Replace Mara's Catsuit contest.
In Fixer's Flash, Nanci has been busy writing, but managed to find some time to re-watch the Star Trek reboot. She also watched Batman and Robin for a guest appearance on another podcast. One of these films was good. The other was not. She's also been reading Operation Montauk by Brian Young.  Brian finally saw Prometheus and while both the hosts initially enjoyed it, they liked it less and less the more they thought about it. After months upon months of prodding from Nanci, Brian finally read Luke Skywalker and the Shadows of Mindor. The hosts launch into a (spoiler filled) impromptu discussion on the book.
Deak's Dirt starts off with Mercy Kill mini-excerpts. To say the hosts are excited for this book is an understatement. On the things-to-buy front, the X-Wing eBook bundle will be going on sale July 30th. They quickly go through a bunch of Celebration VI announcements before stopping to discuss an interview Tor conducted with author Karen Miller.
This week's Camie's Concerns threatens to cause countless heart attacks as the hosts dive in and discuss their favorite cliffhangers in film, television and literature. Some cliffhangers are delightful. Others are maddening. Which ones stick out in Nanci and Brian's minds?
For Wormie's Works, Nanci highlights a podcast she enjoys and Brian links to a cover of a TV theme.
Rounding out the show, the hosts answer a question from a listener and highlight their pick for Trope of the Week: The Ascended Extra.
Tosche Station Radio is the official podcast of Tosche-Station.net and a part of the Solo Sound network. If you like what you hear, please leave a review on the iTunes Music Store or the Zune Marketplace. We can also be found on Facebook and Twitter.
Nanci and Brian are the co-founders and writers of Tosche-Station.net. You can find Nanci on Twitter with the handle @Nancipants and you can find Brian with @LaneWinree