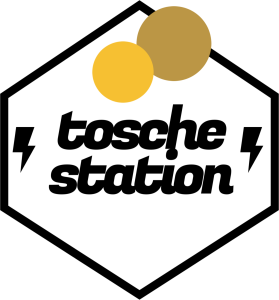 Play in new window
|
Download
On this week's Tosche Station Radio, Brian and Nanci get on soapbox. Brace yourselves!
Kicking off the show, Nanci highlight's what's new on the blog this week. You can find a collection of tweets covering Dave Filoni's Q&A at Star Wars Weekends, Shane's look back on Wedge's Gamble (part of our ongoing summer X-Wing retrospective series). Don't forget, we're holding a contest to replace Mara Jade's catsuit. Send in your art and costume photos!
In Fixer's Flash this week, Nanci went and saw Prometheus and greatly enjoyed it. She was also at Star Wars Weekends livetweeting the Clone Wars news from Dave FIloni. Don't look now, but she's also gotten herself into costuming! Meanwhile, Brian finally discusses the goings on at the Origins Game Fair where authors Mike Stackpole, Aaron Allston, and Timothy Zahn held numerous panels discussing writing and Star Wars. A lot of interesting tidbits were divulged during the convention, including perhaps a story idea the three authors are hoping to pitch?
Deak's Dirt is light this week. Nanci discusses the Clone Wars Season 5 hints Dave Filoni dropped at Star Wars Weekends. Brian gushes about the Expanded Universe art released this week, including the full cover from Scoundrels and some illustrations of the best starfighter pilots in the Galaxy.
This edition of Camie's Concerns looks to address something both the hosts have seen around the interwebs lately: blanket Expanded Universe protests. Brian and Nanci both feel that the Expanded Universe is at a critical juncture and you, the fans, can help determine what the future looks like. The trick? You have to be smart if you're going to vote with your wallet. Refusing to buy the books you're interested in as a means of protest just doesn't help anyone. Buy the books you're interested in!
For Wormie's Works, Nanci highlights a photography blog and Brian links to some alternative Star Wars posters.
Wrapping up the show, the hosts highlight the Trope of the Week: In the Blood
Tosche Station Radio is the official podcast of Tosche-Station.net and a part of the Solo Sound network. If you like what you hear, please leave a review on the iTunes Music Store or the Zune Marketplace. We can also be found on Facebook and Twitter.
Nanci and Brian are the co-founders and writers of Tosche-Station.net. You can find Nanci on Twitter with the handle @Nancipants and you can find Brian with @LaneWinree