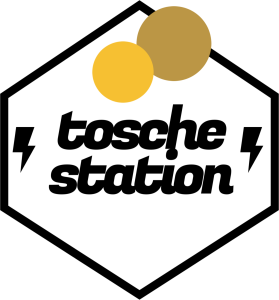 Play in new window
|
Download
On this week's episode of Tosche Station Radio, Nanci and Brian sit down to interview the Expanded Universe's most prolific author, Aaron Allston!
Kicking off the show, the hosts discuss what's new on the blog, Shane kicked off our summer X-Wing retrospective with his retro review of Rogue Squadron. Brian was at Origins and posted a whole bunch of coverage from panels featuring Mike Stackpole, Aaron Allston, and Tim Zahn. Nanci posted the first of her new column series that aims to offer geeky (and snarky) advice about love, life, and fandom.
In Fixer's Flash, Nanci says she recorded an episode of Star Wars Beyond the Films about women in Star Wars. Look for that to go live soon. She also went to see Snow White and the Huntsmen. Verdict? An overwhelming "meh." The third round of Star Wars Weekends took place and Nanci was once again on hand, meeting author Jason Fry and Erich from Del Rey. Brian, as mentioned, was at Origins over the weekend, but he's holding off on talking about that until next week.
Deak's Dirt covers everything from the Les Miserables trailer to E3 news. Kathleen Kennedy is the new Lucasfilm co-chair as George Lucas transitions away from the company. Star Wars 1313 turns out to be a new video game franchise from Lucasarts. A host of Celebration VI guests were announced including Anthony Daniels, Kenny Baker, and Jake Lloyd. Finally in sad news, legendary science fiction presence Ray Bradbury passed away. Go pick up a copy of The Martian Chronicles to celebrate the life of a genre giant.
This week's Camie's Concerns is one the hosts are excited about. Nanci and Brian interview the Expanded Universe's most prolific author, Aaron Allston. We ask him about his work in with the X-Wing novels as well as his more recent works in Legacy of the Force and Fate of the Jedi. The hosts also ask him the questions you readers and listeners sent in. Let's just say you should strap in and prepare for funny.
Rounding out the show in Wormie's Works, Nanci recommends a piece of long-form fanfiction and Brian links to a marching band performing one of his favorite pieces of the Star Wars film scores. Yes. Really.
Tosche Station Radio is the official podcast of Tosche-Station.net and a part of the Solo Sound network. If you like what you hear, please leave a review on the iTunes Music Store or the Zune Marketplace. We can also be found on Facebook and Twitter.
Nanci and Brian are the co-founders and writers of Tosche-Station.net. You can find Nanci on Twitter with the handle @Nancipants and you can find Brian with @LaneWinree