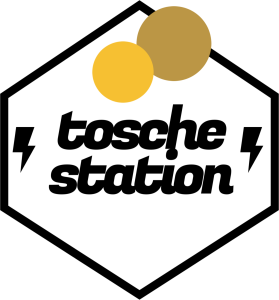 Play in new window
|
Download
Starting off the show, the hosts highlight what's new on the blog. Maggie wrote a column analyzing Natasha Romanoff's role in The Avengers. Gorram Girl sent in the first entry for the Replace the Catsuit contest. In this week's Twitter list, we asked you to tell us who your favorite non-Force sensitive Expanded Universe characters are. Nanci also implores you all to read the Mageworlds books.
Fixer's Flash shows us that Nanci has been busy enjoying fandom. She caught the first installment of this year's Star Wars Weekends at Disney's Hollywood Studios. Somewhere in there, she also managed to finish the Mageworlds novels. Suffice to say, she loved it. Meanwhile, Brian went and saw The Avengers. For the fourth and fifth time. He's also getting set to travel to Columbus, Ohio for the Origins Game Fair where long-time EU legend Aaron Allston is the guest of honor.
In Deak's Dirt, the hosts talk about the Bioware staff layoffs and the struggles of The Old Republic. They also spend a bit of time geeking out over SpaceX's successful launch earlier this week. Brian discusses the latest statements from Rick McCallum about the live-action Star Wars television series, suggesting that maybe they need to scale back on the special effects and visuals to get the show into production. Finally, both the hosts are thrilled that Palpatine himself, Ian McDiarmid, will be in attendance at Celebration VI.
For Camie's Concerns, the hosts kick off a summer series on both the blog and podcast: a look back at the X-Wing novels. Brian and Nanci feel that these books are perhaps the most misunderstood in the whole Expanded Universe, so this week they're tackling some misconceptions and putting together a spoiler-free case to convince you to read them before the long-awaited tenth novel hits bookshelves this August.
Moving into Wormie's Works, Nanci highlights a fanfiction contest and Brian gushes about a gypsy jazz cover of one of our favorite Star Wars tunes.
Rounding out the show, the hosts answer questions from listeners and talk about the Trope of the Week: Depending on the Writer.
Tosche Station Radio is the official podcast of Tosche-Station.net and a part of the Solo Sound network. If you like what you hear, please leave a review on the iTunes Music Store or the Zune Marketplace. We can also be found on Facebook and Twitter.
Nanci and Brian are the co-founders and writers of Tosche-Station.net. You can find Nanci on Twitter with the handle @Nancipants and you can find Brian with @LaneWinree