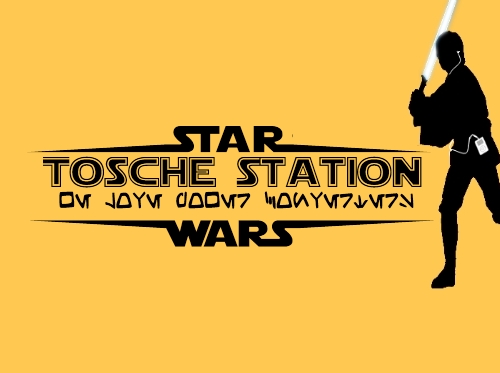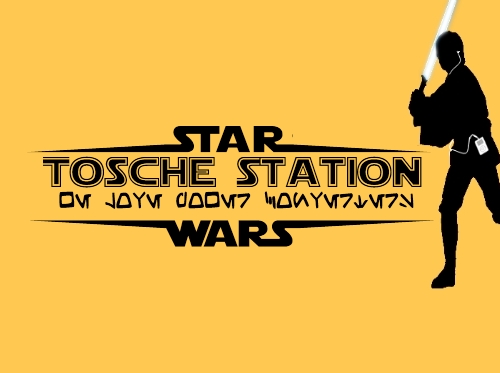 Podcast: Stream Here | Download
We've been promising it for a while and we're finally giving it to you: our look back on Fate of the Jedi! Be warned, THIS EPISODE CONTAINS NUMEROUS SPOILERS FOR APOCALYPSE AND THE SERIES AS A WHOLE.
Brian and Nanci kick off the show by highlighting what's new on the blog this week. We asked for your dream Star Wars EU novels on Twitter, and you delivered. Shane explained why Ewoks are nightmare fuel. Brian discussed the double standard between sports and geek fandom. We've also got a new review looking at the horror film Cabin in the Woods. Finally, we looked back at those awesome Micro Machines Action Fleet toys.
In Fixer's Flash, Nanci's been enjoying Once Upon a Time and has gotten knee-deep into a brand new book. She also finished Fate of the Jedi: Apocalypse and does she ever have thoughts about the book. Brian delves into a little more detail about Cabin in the Woods and gushed about it*.
*Which is saying something since he's the world's biggest horror movie wimp.
Deak's Dirt starts out with the news that Lionsgate Studios has officially named Francis Lawrence the director for Catching Fire, sequel to the blockbuster Hunger Games. Jason Fry has released more end notes from Essential Guide to Warfare. In other EU news, Scourge by Jeff Grubb hit bookshelves this week. Nanci's already got her copy waiting on her Kindle. Meanwhile, The Old Republic appears to be losing subscribers.
This week in Camie's Concerns, the hosts finally dive into their Fate of the Jedi retrospective. As with every bit of the EU, there's some elements they loved and elements they didn't. Both Brian and Nanci greatly appreciated the efforts that went into crafting several new characters, but they also take issue with multiple loose ends and philosophical concepts that seem at odds with the source material.
Wormie's Works features some beautiful Star Wars fanart and a brilliant audio drama.
Nanci's pick for fanwork of the week: The fanart of FalconFan
Brian's pick for fanwork of the week: Star Wars: In the Shadows
Brian and Nanci wrap up the show with the Trope of the Week : Hold your Hippogriffs
Tosche Station Radio is the official podcast of Tosche-Station.net and a part of the Solo Sound network. If you like what you hear, please leave a review on the iTunes Music Store or the Zune Marketplace. We can also be found on Facebook and Twitter.
Nanci is a news and column writer at EUCantina and co-founder of Tosche-Station.net. You can find her on Twitter with the handle @Nancipants
Brian is the co-founder of Tosche-Station.net and one of the site's staff writers. You can find him on Twitter with the handle @LaneWinree