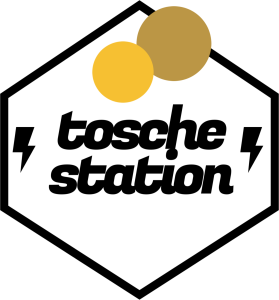 Play in new window
|
Download
We take a look back at the year that was 2015 in the latest Tosche Station Radio!
Kicking off the show, the hosts highlight What's New on the Blog. The Force Awakens think pieces getting you down? Bria wrote up a drinking game. Think diversity doesn't belong in Star Wars? Bria explains why the First Order would like a word. Bria also took us down the dark path of watching all seven Star Wars films in a row. Nanci and Brian were also up for many hours December 17-18. Nanci summarized the fantastic TFA opening night event at Disney World. Nanci reviewed Before the Awakening by Greg Rucka. Saf wrote about The Force Awakens and boys with big hearts, Finn and Poe. In non TFA news, Bria reviewed Darth Vader #14. We started our 2015 superlatives! Finally, we all saw and reacted to The Force Awakens. Things will never be the same.
In Fixer's Flash, Nanci's been busy reading and Brian is neck deep in video games.
Bigg's Bull$&!@ is pretty much all TFA and all the money it's been making. Spoilers: It's a lot.
This week on Camie's Concerns, we take a look back at pop culture and Star Wars in 2015 and look ahead to what's coming in 2016.
Tosche Station Radio is the official podcast of Tosche-Station.net and a part of Majestic Giraffe Productions. If you like what you hear, please leave a review on the iTunes Music Store. We can also be found on Facebook and Twitter.
Nanci and Brian are the co-founders and writers of Tosche-Station.net. You can find Nanci on Twitter with the handle @Nancipants and you can find Brian with @LaneWinree.
This podcast has been brought to you in part by Her Universe and your support on Patreon!