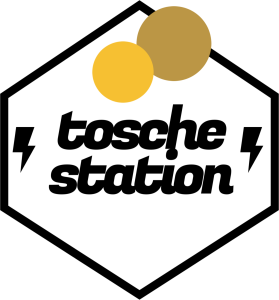 Play in new window
|
Download
This week on Tosche Station Radio, we take a look back at just how we got to The Force Awakens.
Kicking off the show, the hosts highlight What's New on the Blog. Our Return of the Jedi live commentary track is up! We already have some cool guests line up for our eventual The Force Awakens live commentary. In Rebels: Brian reviewed Stealth Strike and Saf reviewed The Future of the Force. In comics, Bria reviewed Chewbacca #4, Darth Vader #13, Shattered Empire, Star Wars #13, and the Star Wars annual. She also reviewed The Perfect Weapon by Delilah S. Dawson, one of the Journey to The Force Awakens short stories. Continuing her coverage from PAX Aus, Saf interviewed Jason Anarchy of the game Drinking Quest. Last week, we started our TFA hopes series as a lead up to the release of The Force Awakens. Each day, one of our staff writers has been describing what they hope to see most in The Force Awakens. Finally, we posted our first episode of Of Dice and Droids, our new tabletop podcast. The game will get started in January.
In Fixer's Flash, Nanci finished Nanowrimo. She also finished reading Blackbirds by Chuck Wendig. Brian has been spending a lot of time Google Cardboard and playing Battlefront. Additionally, Brian and Nanci were guests on Rogue Podron! Give it a listen.
Deak's Dirt starts with news that Rebels was renewed for a third season! Also, the cover was revealed for Aftermath: Life Debt.
There's a whole bunch of TFA and film news in Biggs' Bull$#&!. Harrison Ford and Carrie Fisher appeared on various network shows. Omaze contest to win a trip to the premiere and the Mark Hamill video was delightful.  The TFA press junket is underway, and there was a big event in LA. (listen courtesy of Full of Sith). There's a Nnew Behind the Scenes "Legacy" featurette. Additionally, #TwitterAwakens and there was a Chinese Trailer featuring a whole bunch of X-WINGS. 
This week on Camie's Concerns, we wanted to give you something special to listen to while in line for The Force Awakens. Hosts Nanci and Brian look back at the major events in the Star Wars fandom since the sale of Lucasfilm to Disney three years ago. A whole lot has happened, and it's been a pretty wild ride to get where we are today.
Tosche Station Radio is the official podcast of Tosche-Station.net and a part of Majestic Giraffe Productions. If you like what you hear, please leave a review on the iTunes Music Store. We can also be found on Facebook and Twitter.
Nanci and Brian are the co-founders and writers of Tosche-Station.net. You can find Nanci on Twitter with the handle @Nancipants and you can find Brian with @LaneWinree.
This podcast has been brought to you in part by Her Universe and your support on Patreon!