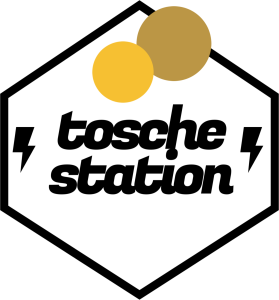 Play in new window
|
Download
Brian's out sick but Bria joins the show this week to break down the happenings at NYCC 2015!
Kicking off the show the hosts highlight What's New on the Blog. Matthew wrote about the 2016 Lego sets. We had an interview with Anthony Breznican from Entertainment Weekly. There was a Go/No-Go for Servants of the Empire. Coming soon: new staff writer Saf.
Fixer's Flash covers the latest geek things Nanci and Bria have been up to.
From there we discuss the latest news in Deak's Dirt. NYCC gave us an announcement of new novels and short stories! We'll be talking about them later. Who is voicing the Fifth Brother? It's Philip Anthony-Rodriguez! Next up is Biggs' Bull$@!* to discuss the latest rumors and film news.
This week on Camie's Concerns, we take a look back at New York Comic Con 2015 and break down the latest Rebels and Star Wars literature news to come from the convention!
Tosche Station Radio is the official podcast of Tosche-Station.net and a part of Majestic Giraffe Productions. If you like what you hear, please leave a review on the iTunes Music Store. We can also be found on Facebook and Twitter.
Nanci and Brian are the co-founders and writers of Tosche-Station.net. You can find Nanci on Twitter with the handle @Nancipants and you can find Brian with @LaneWinree.
This podcast has been brought to you in part by Her Universe and your support on Patreon!