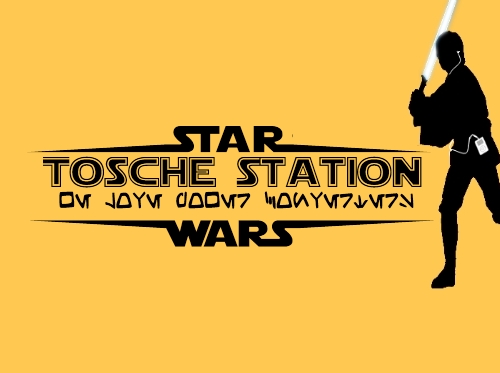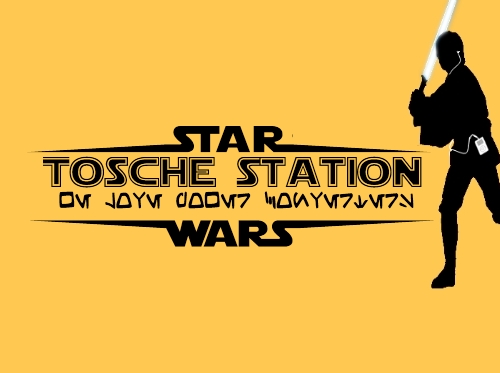 Podcast: Stream Here | Download
Sometimes we as fans can afford to behave better. This week we delve into some behavior we can all learn how to prevent to be better stewards of our fandoms.
Starting off the show, Nanci and Brian highlight some new articles up at the official blog. Shane's got a look at what Scoundrels could mean for the Expanded Universe moving forward. Brian posted his retrospective of Fate of the Jedi and looked back at a history of questionable Star Wars video games. Emily (newest writer and Shane's better half) had an academic look at fan fiction. Be sure to also check out Nanci's latest for EUCantina, her retro review of Survivor's Quest.
Over in Fixer's Flash, Nanci talks about the latest movie she caught in theaters: Wrath of the Titans. Verdict? Not that great. She's also started reading Apocalypse, the last entry in the Fate of the Jedi series. Brian's still wrapped up in the Marvel universe, but managed to take some time off to meet up with a longtime fandom friend. Some of the best people you'll ever meet will come through fandom. Both of the hosts were featured on the Star Wars Book Report podcast.*
*We're so sorry for all the tangents. So. So sorry.
Deak's Dirt covers a lot of ground this week. Gary Ross out as the director of Catching Fire? J.K. Rowling's upcoming adult novel gets a name and she's working on a Potter encyclopedia. Anthony Daniels confirmed a sequel to the Padawan Menace is forthcoming. Over at C2E2, Dark Horse announced a new OT-era project is in the works written by one of Dark Horse's biggest talents. Let the speculation begin! John Jackson Miller's Lost Tribe of the Sith will be getting a new trade paperback format as well as brand new maps!
This week in Camie's Concerns, the hosts talk about an io9 article entitled the 10 Ways Self-Hating Fans Make Genre Entertainment Worse. Now there's an inflammatory title! Fandom is great, but sometimes we need to behave a little better than we do. The hosts delve into the article and discuss why it's important to avoid these kinds of actions.
Wormie's Works features a pair of light, fun Star Wars alternate universe fics and an excellent multi-fandom cosplayer.
Nanci's pick for fanwork of the week: Wake Up, Little Padawan and Padawannabe With Me by RebelMom (Fics are hosted at TFN, we'll give you the links as soon as they're back online)
Brian's pick for fanwork of the week: Hexterah's cosplay
Before the show wraps up, Brian and Nanci field some questions from listeners and introduce the Trope of the Week: Red Shirts.
Tosche Station Radio is the official podcast of Tosche-Station.net and a part of the Solo Sound network. If you like what you hear, please leave a review on the iTunes Music Store or the Zune Marketplace. We can also be found on Facebook and Twitter.
Nanci is a news and column writer at EUCantina and co-founder of Tosche-Station.net. You can find her on Twitter with the handle @Nancipants
Brian is the co-founder of Tosche-Station.net and one of the site's staff writers. You can find him on Twitter with the handle @LaneWinree