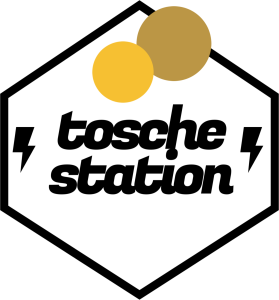 Play in new window
|
Download
We're joined by Marvel editor Heather Antos to talk the new Star Wars comics in today's Tosche Station Radio!
Kicking off the show, the hosts highlight What's New on the Blog. We had a Go/No-Go: Under The Empyrean Sky by Chuck Wending. Bria reviewed Darth Vader #8. A reminder: Our Attack of the Clones live commentary is up now! Also an announcement: a new tabletop podcast will be coming soon!
In Fixer's Flash, Nanci's been working on a new book. Both the hosts have been reading Chuck Wendig's Heartland trilogy. Brian's been playing with Windows 10. Bria's costuming, and Heather? Just making comics. No biggie.
Deak's Dirt is quiet this week with D23 coming up. There's going to be a  new release and packaging for the Blu Rays. As for Battlefront, FIGHTER FLIGHT GAMEPLAY TRAILER!
In Biggs' Bull$&#*! Jedi News has a rumor about The Force Awakens Blu Ray coming on April 26. Also, J.J. Abrams broke his back while working on The Force Awakens.
We're lucky this week to be joined by Marvel editor Heather Antos to discuss, break down, and talk all things Star Wars comics in this week's Camie's Concerns!
Tosche Station Radio is the official podcast of Tosche-Station.net and a part of Majestic Giraffe Productions. If you like what you hear, please leave a review on the iTunes Music Store. We can also be found on Facebook and Twitter.
Nanci and Brian are the co-founders and writers of Tosche-Station.net. You can find Nanci on Twitter with the handle @Nancipants and you can find Brian with @LaneWinree.
This podcast has been brought to you in part by Her Universe and Audible.com
.