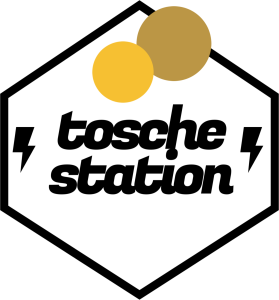 Play in new window
|
Download
This week on Tosche Station Radio, it's the big news from San Diego Comic Con!
Kicking off the show, the hosts highlight What's New on the Blog. Bria reviewed Lando #1, Darth Vader #7, and Princess Leia #5. We had a Go/No-Go and full review of Dark Disciple from Bria. The Dichotomy of Revan by Bria explored the importance of Revan and representation. Nanci did a Go/No-Go for Imperial Justice. We had our TPM live commentary.  Nanci explained why science Fiction must err on the side of diversity.
In Fixer's Flash, Nanci finished Dark Disciple, read Yours All Along by Roni Loren, read Cruel Beauty by Rosamund Hodge, and is currently reading Liesmith by Alis Franklin. Nanci is also almost done with her book! Meanwhle, Brian has been busy with soccer. All the soccer.
Deak's Dirt starts with publishing news. Our friend Janine Spendlove is writing a short story for the Star Wars Insider! Chuck Wendig writing all three Aftermath books. On Wednesday we got news about the Journey to The Force Awakens titles. There was an Aftermath synopsis – Wedge is in it! The covers for the YA books were released (Phil Noto!) and we got a synopsis for Lost Stars. Marvel announced a Chewbacca miniseries. Hasbro also announced a ton of toys, including a Black Series Sabine figure!
In Biggs Bull$%#*, we got news that the second standalone will be a Han Solo anthology film directed by Christopher Miller and Phil Lord of LEGO Movie fame.
San Diego Comic Con was the big news this week, and it takes center stage for Camie's Concerns. We break down the news, information, and excitement from the big Hall H panel.
Tosche Station Radio is the official podcast of Tosche-Station.net and a part of Majestic Giraffe Productions. If you like what you hear, please leave a review on the iTunes Music Store. We can also be found on Facebook and Twitter.
Nanci and Brian are the co-founders and writers of Tosche-Station.net. You can find Nanci on Twitter with the handle @Nancipants and you can find Brian with @LaneWinree.
This podcast has been brought to you in part by Her Universe and Audible.com
.