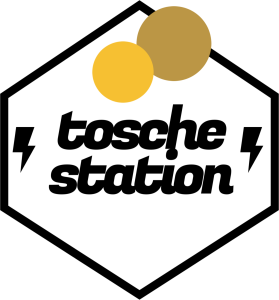 Play in new window
|
Download
Heath joins us this week for a discussion of all things Luke Skywalker!
Kicking off the show, the hosts highlight What's New on the Blog. Nanci recapped Week 1 of Star Wars Weekends. Bria reviewed Star Wars #4 and #5, Princess Leia #3, Kanan #2, Darth Vader #5. Go/No-Go for Lords of the Sith and a more in-depth review from Brian. Sho wrote about Moff Mors and the importance of first impressions. In Celebration of the Kentucky Derby, Carr resurrected Bake it So with Boonta Eve Podracing Pie. Celebration odds and ends: Cosplay Roundup, What Celebration Taught us about The Force Awakens, What Celebration Taught us about Rogue One, What Celebration taught us about Rebels, Celebration Anaheim Publishing News, Interview with Jason Fry. Thank You, Kathleen Kennedy. And finally, Tosche Station goes to Disneyland
In Fixer's Flash, the hosts have been busy at Star Wars Weekends. Dragon Con 2015? Booked.
In Deak's Dirt, we've learned that Star Wars Rebels returns on June 20. Meanwhile, Wired has the definitive oral history on ILM.
Biggs' Bull#&$*! starts with a lot of Vanity Fair. Vanity Fair photo spread, JJ Abrams interview in Vanity Fair, Interview with costume designer Michael Kaplan, Interview with Lawrence Kasdan. Interview with Pip Anderson about his role. According to the Japanese press event, Daisy Ridley was trained in bōjutsu, which means she'll be using that awesome staff! Oscar Isaac in his base jumpsuit. Gird your wallets, Force Friday coming September 4
This week's Camie's Concerns is all about Luke Skywalker. What are our hopes and expectations for him in the Sequel Trilogy and beyond?
Tosche Station Radio is the official podcast of Tosche-Station.net and a part of Majestic Giraffe Productions. If you like what you hear, please leave a review on the iTunes Music Store. We can also be found on Facebook and Twitter.
Nanci and Brian are the co-founders and writers of Tosche-Station.net. You can find Nanci on Twitter with the handle @Nancipants and you can find Brian with @LaneWinree.
This podcast has been brought to you in part by Her Universe and Audible.com
.