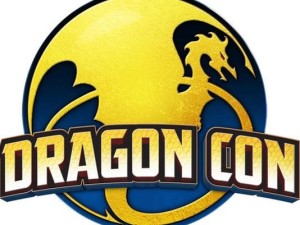 This week, Brian, Nanci, and Bria are off to Dragon Con! The annual convention, held each Labor Day weekend in Atlanta, is a highlight of the con season. The Star Wars at Dragon Con track, led by Brandy Roatsey and a team of intrepid volunteers, puts on the best Star Wars panel content outside of Celebration. And we at Tosche Station are lucky enough to participate in some of these panels.
Here's where you'll be able to catch us at the convention!
Brian and Nanci:
Speculating on The Force Awakens (Friday, 11:30 am, Hilton Grand Ballroom West)
Force Friday Finds (Friday, 1 pm, Marriott A706)
Star Wars and Disney Parks (Saturday, 11:30 am, Marriott A706)
New Canon (Sunday, 10 am, Marriott A706)
In addition, Nanci will be moderating the Aftermath panel with Chuck Wendig (Friday, 8:30 pm, Marriott A706).
Bria:
Fan Discussion of Rebels (Saturday, 2:30 pm, Marriott A706)
Evolution of Costumes for The Force Awakens (Saturday, 5:30 pm, Marriott A706)
Strong Women of Star Wars (Sunday, 8:30 pm, Marriott A706)
Palpatine's Plan (Monday, 11:30 am, Marriott A706)
You will likely be able to find us hanging around or near the Star Wars track room (Marriott A706), so stop us and say hi! We've got buttons, wristbands, and other neat swag for you.
For those of you who can't make it to Dragon Con, don't worry. We'll be recording panel audio and posting recaps throughout the convention, so keep an eye on the Twitter feed and be sure you're subscribed to Tosche Station Radio on iTunes and Stitcher.