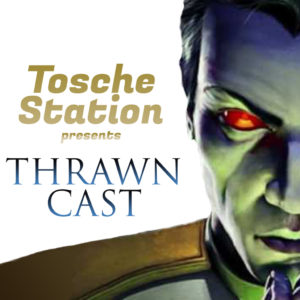 Download
This week on the ThrawnCast, we recap Heir to the Empire and Dark Force Rising.
The ThrawnCast is a part of the Tosche Station Radio network. Be sure to subscribe to the ThrawnCast on iTunes or Google Play. You can also subscribe to the Tosche Station Radio Mega Feed in iTunes or  Google Play for more great shows from our podcast network. 
This podcast was brought to you by Her Universe and your support on Patreon.