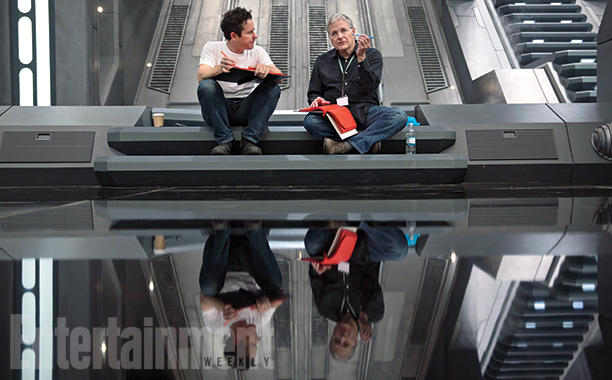 Sometimes, the best news is the kind that nobody was expecting.
Earlier this week, Anthony Breznican of Entertainment Weekly revealed on Twitter that there'd be no new trailer or footage from The Force Awakens shown at Disney's upcoming D23 convention. This wasn't much of a surprise, since director J.J. Abrams revealed prior to San Diego Comic Con that the next trailer wouldn't be released until the fall.
Today, however, EW released a slew of articles and photos from the upcoming issue, featuring interviews with J.J. Abrams and Lawrence Kasdan, information about character names, and a badass cover of Kylo Ren. Club Jade has an excellent roundup on what we've learned so far.  Here's some of my highlights:
As if this isn't enough new information for us to digest, Breznican teased more news coming tomorrow, featuring everyone's favorite scoundrel-turned-general, Han Solo. Stay tuned….