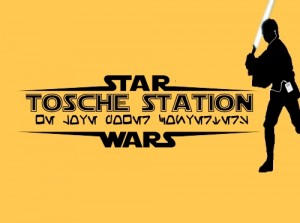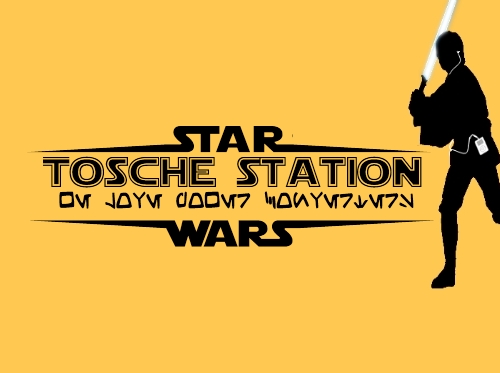 Play in new window
|
Download
On this episode of Tosche Station Radio, Brian and Nanci discuss Razor's Edge and fan expectations!
Kicking off the show, the hosts highlight what's New on the Blog. Bria penned an unapologetic love letter to the Young Jedi Knights books. She also reviewed Star Wars Legacy #8. There's a new episode of our sister podcast, Women of Odd Enthusiasms.This week Bria and Emily chat all about Harry Potter. We looked back on one year after Disney bought Lucasfilm and announced Episode VII.
In Fixer's Flash, Nanci finished Razor's Edge and started reading Fangirl by Rainbow Rowell. She also work on her next NaNo project. Both of the hosts watched Pacific Rim and are now making Drift Compatibility jokes. Related to this, Bria took to twitter and asked for the best suggestions regarding Jaegers in Star Wars. As often happens on the show, the hosts go off on a tangent about meta diversity commentary in the Agents of S.H.I.E.L.D fandom
Deak's Dirt starts with the release of the The Making of Star Wars enhanced eBooks. Last week Jedi News uncovered some Star Wars information out of the European Brand Licensing Show. Next up, it's the rumor roundup. Rumor the first: LFL wanted a 2016 release for Episode VII, but Disney wants them to stay on target for 2015. Rumor the second: Harrison Ford has a deal for Episode VII in exchange for Indy 5? Finally, some big actual news: Arndt is done with his portion of the script, Kasdan and Abrams to finish. Next on the docket: Trailers! Lots of trailers! Specifically Catching Fire, Winter Soldier, X-Men: Days of Future Past. And finally, in news very relevant to our interests, Jen Heddle and Shelly Shapiro met with Leland Chee and Pablo Hidalgo the other day. Wonder what they were discussing…
This week's installment of Camie's Concerns has the hosts discussing Razor's Edge by Martha Wells and a more macro discussion of fan expectations and how they impact our feelings of books, film, and entertainment as a whole.
Don't forget to check out our sister podcast Wrong Opinions About Movies. This week, they reviewed The Counselor.
Tosche Station Radio is the official podcast of Tosche-Station.net and a part of Majestic Giraffe Productions. If you like what you hear, please leave a review on the iTunes Music Store. We can also be found on Facebook and Twitter.
Nanci and Brian are the co-founders and writers of Tosche-Station.net. You can find Nanci on Twitter with the handle @Nancipants and you can find Brian with @LaneWinree.
This podcast has been brought to you in part by Her Universe and Audible.com
.