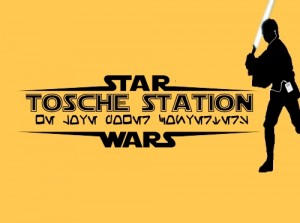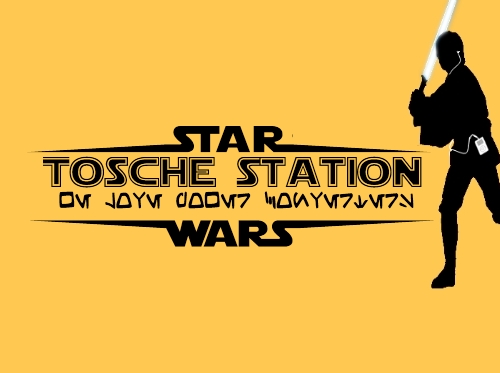 Play in new window
|
Download
On this episode of Tosche Station Radio, the hosts are joined by staff writer Bria for a discussion of diversity in Star Wars, a review  of Crucible, and ask where the Expanded Universe should go from here.
Kicking off the show, the hosts highlight what's New on the Blog. Bria addressed the lack of diversity in Star Wars. Crucible released, and there was lots of discussion. First there was our new non-spoiler Go/No-go feature, Brian's review, and finally Bria's review. Nanci reviewed Overdraft: The Orion Offensive by John Jackson Miller. Finally, the inevitable happened. We have a Tumblr! Sign up there for our usual brand of fandom inanity in convenient, bite-sized morsels.
In Fixer's Flash, Nanci's been busy reading Overdraft: The Orion Offensive and an ARC of Kenobi by John Jackson Miller. She's also working on some original fiction and somewhere in there, found the time to sell a short story. Brian also finished Kenobi and started watching Arrested Development. Only a few years too late to save it. Bria rewatched Dollhouse and picked up a new show to throw on her fandom plate, Hannibal.
Deak's Dirt starts with more Disney Parks rumors. Will it be the largest ever? The Orlando Business Journal says yes. Paul S. Kemp says his duology is "on standby", cites Disney and the Sequel Trilogy being the cause. Empire and Rebellion: Razor's Edge by Martha Wells gets a blurb. Nanci gives a dramatic reading. Bria might be a tad excited for this. Disney is planning a large Star Wars presence at D23 expo. Also, Comic Con (July 18-21) and CE2 (July 26-28) are coming up! Let's home for some exciting news. In release news, out now is William Shakespeare's Star Wars. Get thee to a bookstore!
On this week's Camie's Concerns, it's a spoiler-filled review of the latest Expanded Universe release: Crucible by Troy Denning. How did the bookend for three of the most important characters in the Saga fare? From there, the hosts segue into discussing just where the EU needs to go from here and what the Sequel Trilogy means for it.
Tosche Station Radio is the official podcast of Tosche-Station.net and a part of Majestic Giraffe Productions. If you like what you hear, please leave a review on the iTunes Music Store. We can also be found on Facebook and Twitter.
Nanci and Brian are the co-founders and writers of Tosche-Station.net. You can find Nanci on Twitter with the handle @Nancipants and you can find Brian with @LaneWinree.
This podcast has been brought to you in part by Her Universe and Audible.com
.