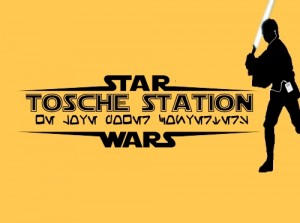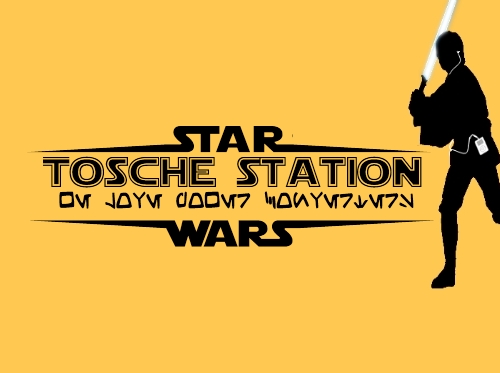 Play in new window
|
Download
It's a summer vacation kickoff on this episode of Tosche Station Radio!
Kicking off the show, the hosts highlight what's New on the Blog. There's not much this week since much of the staff were busy traveling, but Nanci took a look at nostalgia and Star Wars.
This week's Fixer's Flash starts with an announcement from the hosts. They got engaged! Outside of that, Nanci and Brian both finished off Crucible and have gotten into Kenobi by John Jackson Miller. While on a trip to Seattle, they visited the Science Fiction/EMP Museum and strolled through some of the geeky exhibits on display. Somewhere in there, they also find some time to watch some Stargate. Nanci got her Geek Trivia on and Brian went and saw Man of Steel.
Deak's Dirt starts with news out of E3 in Anaheim. Battlefront III is finally happening and it got an official preview. In television news, According to Kevin Kiner, The Clone Wars bonus content could be up to 10 episodes. Speaking of the Clone Wars, the show nabbed two Emmy wins over the weekend. In the Episode VII corner, George Lucas is upbeat about an Abrams-led Star Wars. An Episode VII cast breakdown also leaked to the web. A few weeks ago, Nanci talked about taking a survey about Star Wars and Disney World during Star Wars Weekends. Now we have two reports about the inevitable expansion of Hollywood Studios.Theme Park Insider is reporting on two different ideas for a Star Wars Land. Meanwhile, Comic Book Movie says that the Star Wars additions are few.
On this week's Camie's Concerns, the hosts celebrate the first day of summer by investigating some geeky vacation ideas. Specifically, the fandom-y things you can do at theme parks. Nturally, there's discussion of what kind of Star Wras-themed attractions Disney should consider putting into their parks. But for those looking for a geeky vacation to take this summer, the hosts offer their advice on where to go and what to see.
Wrapping up the show, the hosts field questions from listeners in Ask Us Anything. 
Tosche Station Radio is the official podcast of Tosche-Station.net and a part of Majestic Giraffe Productions. If you like what you hear, please leave a review on the iTunes Music Store. We can also be found on Facebook and Twitter.
Nanci and Brian are the co-founders and writers of Tosche-Station.net. You can find Nanci on Twitter with the handle @Nancipants and you can find Brian with @LaneWinree.
This podcast has been brought to you in part by Her Universe and Audible.com
.