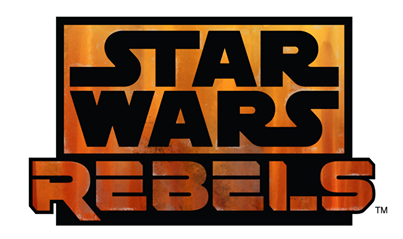 Rebels season 2 has really been hitting its stride these past few weeks, and The Future of the Force was just the latest of a line of great episodes.
From baby Ithorians, to speeder chases, to Ahsoka kicking butt in a way that is so like the young padawan we once knew, this episode has a lot going for it. Despite the lack of Hera and Sabine, there's plenty of Ahsoka and a good amount of the Seventh Sister, too.
In this episode Ahsoka informs Kanan that she's been monitoring transmissions from Mustafar to try and learn more about the Sith Lord, and has learned the Inquisitors have a mission beyond hunting Jedi which involves retrievals, though of what she's not sure. She has two decoded sets of coordinates, and while she heads to one she tasks Kanan, Ezra and Zeb to check out the second on the planet Takobo.
It doesn't take long for Ahsoka to learn what the Inquisitors are doing: stealing Force-sensitive babies, similarly to how Palpatine tried before in the The Clone Wars episode, Children of the Force. On Takobo, Zeb finds the first kidnapped baby with the Inquisitors' ships while Kanan and Ezra find a distressed Ithorian, Oora, who sent her child, Pypey, away before the Inquisitors arrived.
The rebels find the child, but are almost completely defeated by the Inquisitors before Ahsoka arrives, emerging from white light like some kind of guardian angel. Where the Seventh Sister easily disarms Kanan, the Inquisitors hardly seem a threat to Ahsoka. She is an extremely capable fighter, with a great command of the Force, and it's great to see her in some real action in this episode. Her little Obi-Wan moment made my heart skip a beat though. Don't scare me like that, Rebels!
Ending with everyone safe and sound on an at first hopeful note, the episode takes an ominous turn when the Inquisitors learn that the Ghost crew are hiding out on Garel, thanks to one of the Seventh Sister's probe droids overhearing Ezra. The music during this scene is on point, but then the entire episode has a pretty great score, especially during Ahsoka's entrance and fight with the Inquisitors. 
While quite an intense episode with hints at darker things to come, there are still lighthearted moments in typical Star Wars style. Zeb and Chopper, as always, are a great comedy duo, and the brotherly relationship between Ezra and Zeb is always sweet, if not frustrating when they argue.
Despite Ezra still being his typical, somewhat immature self, it's nice to see the kid grow throughout this season (and the last). Even though he has trouble at first, he manages to calm Pypey in the midst of very real danger using the Force, showing his ability to find calm in even the most desperate situations and his use of the Force growing stronger. He's even willing to take on both of the Inquisitors alone to try and save the child, though he obviously doesn't stand a chance.
I like seeing his interactions with Ahsoka, though they are brief. The little details in the way characters interact within Rebels, such as Ahsoka's wink at Ezra, deepen relationships in a nuanced way. Ahsoka likely sees a lot of her younger self in Ezra—headstrong, brave, but so determined to become a Jedi—and seeing her playful side come through with him is very sweet.
Chopper is still absolutely a terrible droid, suggesting they blow up the Inquisitors' ships with the baby, Alora, still inside. But literally nobody is surprised by Chop's lack of empathy or casual disregard for human life anymore.
The most interesting part of the episode for me was when the Seventh Sister asks Ahsoka, "Well, who doesn't want to be a mother?" While this could be a throwaway line, I do wonder if there's something more to the Inquisitor hierarchy, already with titles like Brother and Sister. Perhaps they have some kind of dark family, related not by blood but by ambition and brainwashing.
All in all, a great episode with a lot of action and maybe a little too much of crying babies, though one thing I did find weird was Alora's grandmother, Darja, looking relatively young. I was somewhat surprised when the Seventh Sister called her "old one," and it wasn't until Darja stated Alora was her granddaughter that I realised she was meant to be older. Guess that anti-aging cream really does work in a galaxy far, far away.