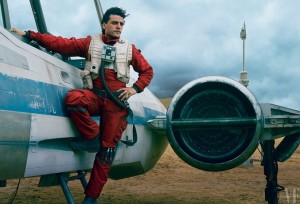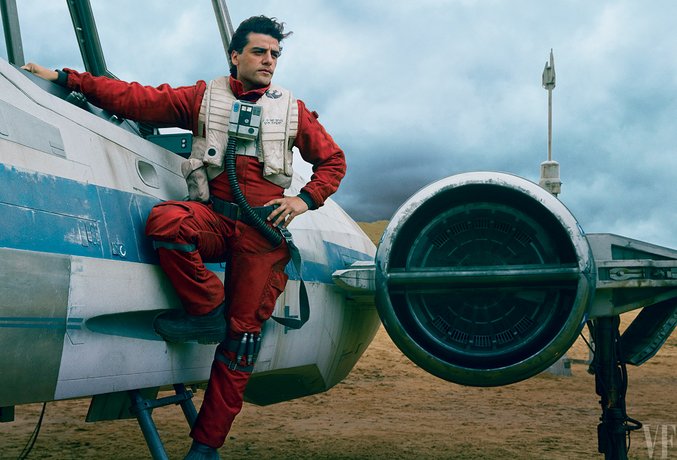 All I want from The Force Awakens is to fall in love again.
The first time I saw A New Hope, I fell in love. Not with the film itself, or the Star Wars universe, or even the Battle of Yavin. I fell in love with the characters. I wanted to be like Princess Leia. I loved Han and Chewie's friendship. I loved the bickering droids. I even loved how evil Vader and Tarkin were. Most of all, I loved Luke Skywalker.
I still love Luke, and the promise of Luke in TFA, even the most miniscule appearance, has me absolutely giddy. I have my theories about what he's been up to in the galaxy, but I'm trying to go into the film with a clean slate. I'm not expecting him to have children, or to have trained Jedi, or to still be in contact with his friends and family. Basically, all of my worst fears about TFA. However, I have hope that J.J. Abrams and Lawrence Kasdan will give us a more interesting story for Luke than Obi-Wan 2.0.
But this column isn't about Luke Skywalker. This column is about falling in love with a new set of characters. I already have attachments Rey, Finn, and Poe Dameron, and I don't even know them yet. I already want to give Kylo Ren a big noogie. Captain Phasma already scares the bejeesus out of me. I want to know more about Maz Kanata and Supreme Leader Snoke. And General Hux gives me very confusing feelings. All in all, I'm already way more invested in these characters than I was during the prequels–and I like the prequels.
I'm excited to meet all the new characters, yes, but one of them stands above the rest: Poe Dameron. Yes, I find Oscar Isaac painfully attractive. Yes, I have a thing for X-wing pilots. Yes, I loved seeing his parents in Shattered Empire. It was kind of inevitable that I'd fall in love with Poe before even seeing TFA.
Everything we learn about Poe makes me like him more and more. He's got a cocky streak to him, which is typical for pilots in the Star Wars universe. Unlike Han he's extremely dedicated to the Resistance, and he's served the Republic his entire life. I find that sort of dedication extremely appealing in characters–probably one of the reasons I love Wedge Antilles so much. We know Poe is so dedicated to the Resistance that General Organa herself chose to send him on some important mission. From the trailers, we also know that things don't go so well for him, but I'm hoping his resilience sees him through, just like with Leia.
I relate to entertainment most when there's a character I really connect with. In the Original Trilogy, it's Luke Skywalker. In The Hunger Games, it's Peeta. In Mageworlds, it's Beka and Jessan. In Legends, it's Mara Jade. I'm hoping that, with the Sequel Trilogy, my love affair with Poe Dameron is solidified. Not only Poe, but I'm hoping to meet a whole bunch of new characters I fall in love with.
And if Luke Skywalker swoops in and saves the day, well, I'll be the happiest girl in the world.