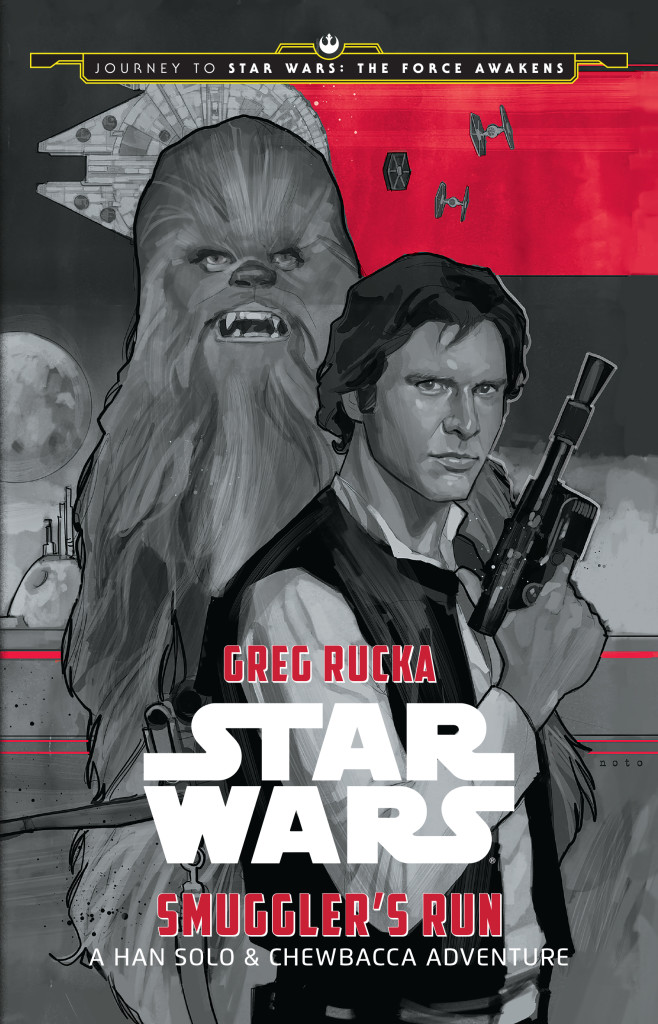 I'm not the biggest fan of Han Solo.
It's not that I don't like Han. He's a great character. As a viewer, I appreciate his humor and his cynicism. I appreciate his smuggler with a heart of gold characterization. I appreciate his relationship with Leia and, even more, his relationship with Luke. As an author, I like that he provides shades of gray and an excellent voice. But it's no secret that Luke Skywalker captured my heart way before Han Solo could ever have a chance, and I never "grew up" to like Han, as many other people did.
So among the three "Journey to the Force Awakens" young reader novels, Smuggler's Run was the one I was least looking forward to. I saved it for last, even though people said Moving Target would spoil the end. All that said, I still had good expectations for this book.
I was pleasantly surprised, because Smuggler's Run is an amazing romp, super fun, and has absolutely fantastic characterizations.